Coverking Poly Carpet Dash Covers are extremely durable and made to order per Vehicle.
Coverking Poly carpet Dashboard Covers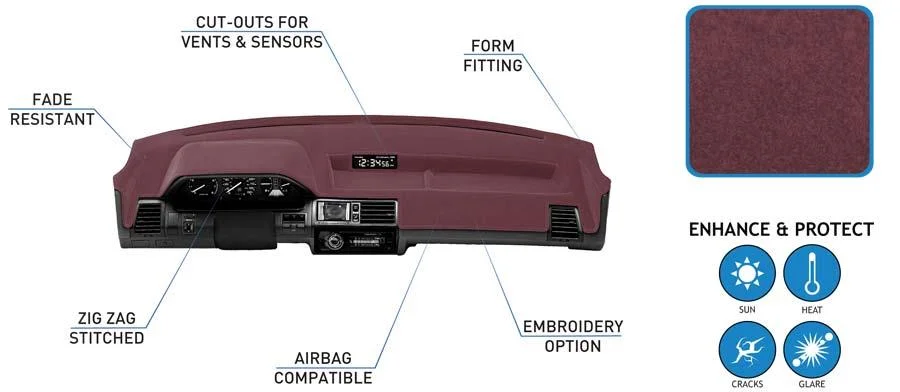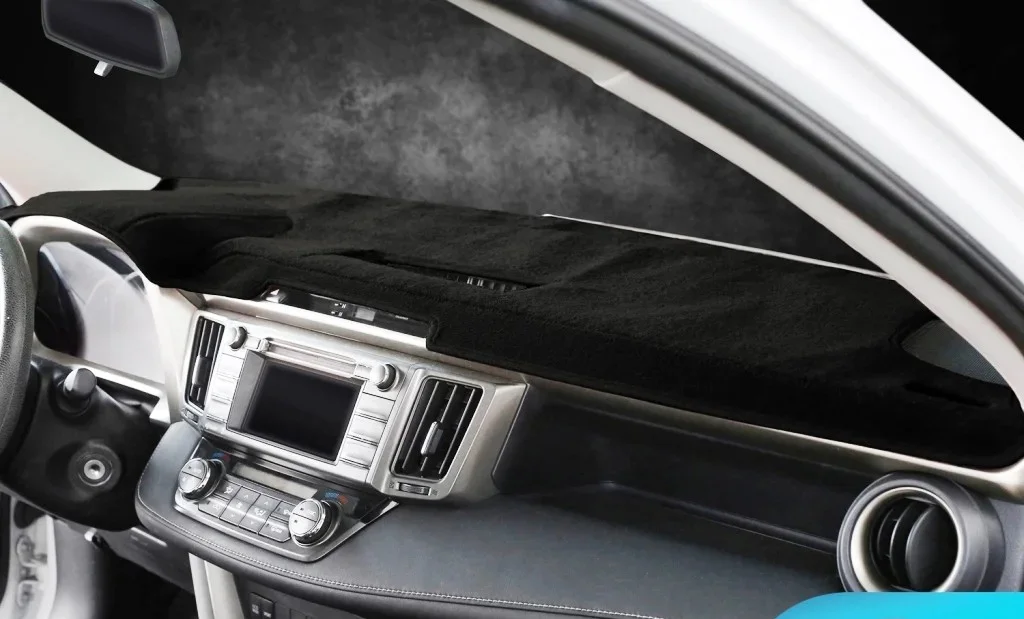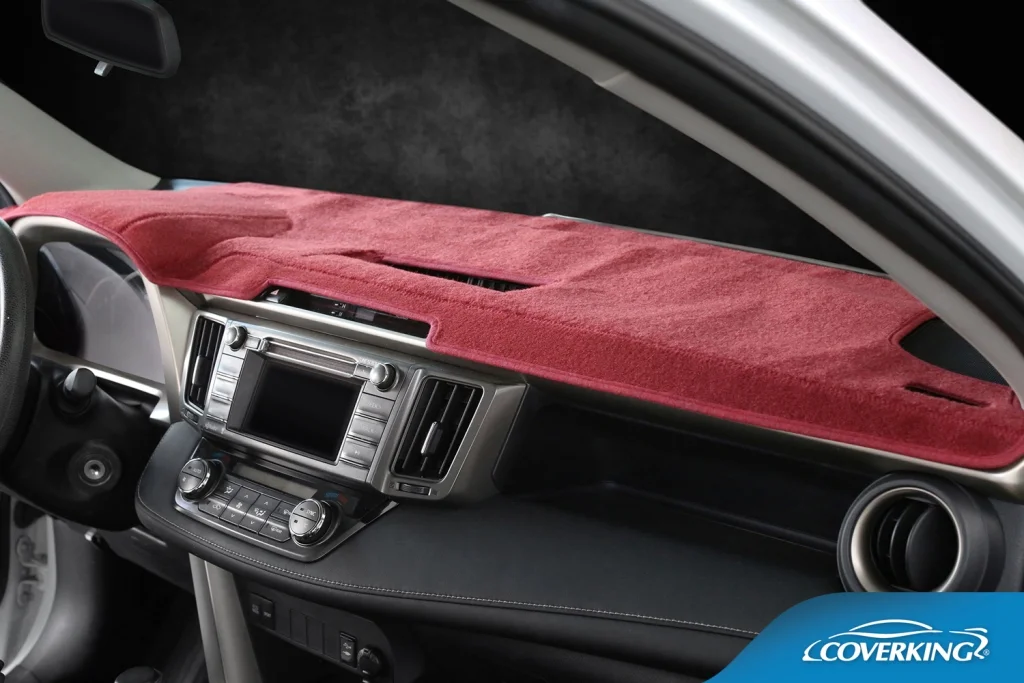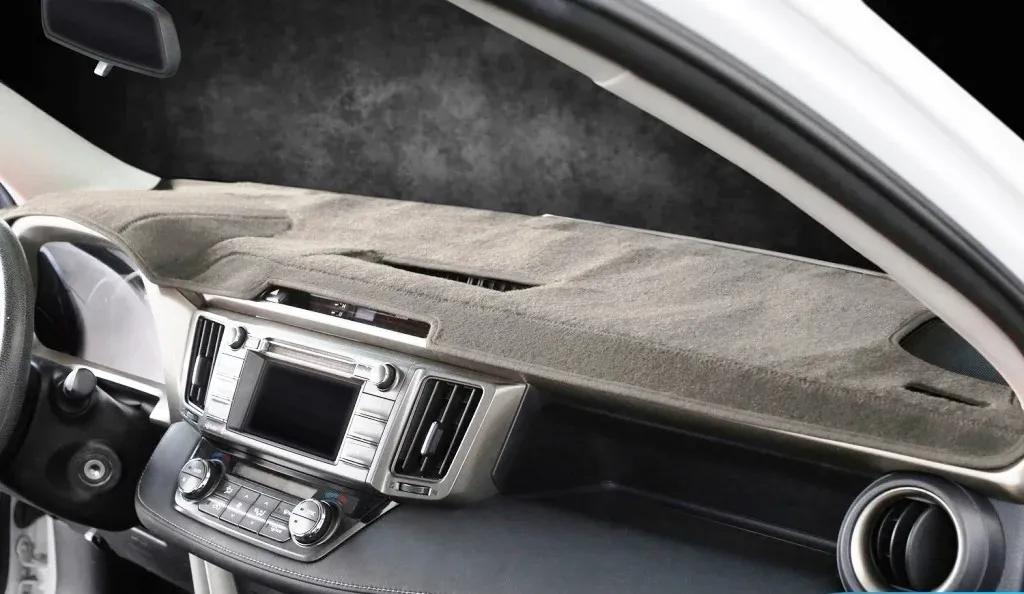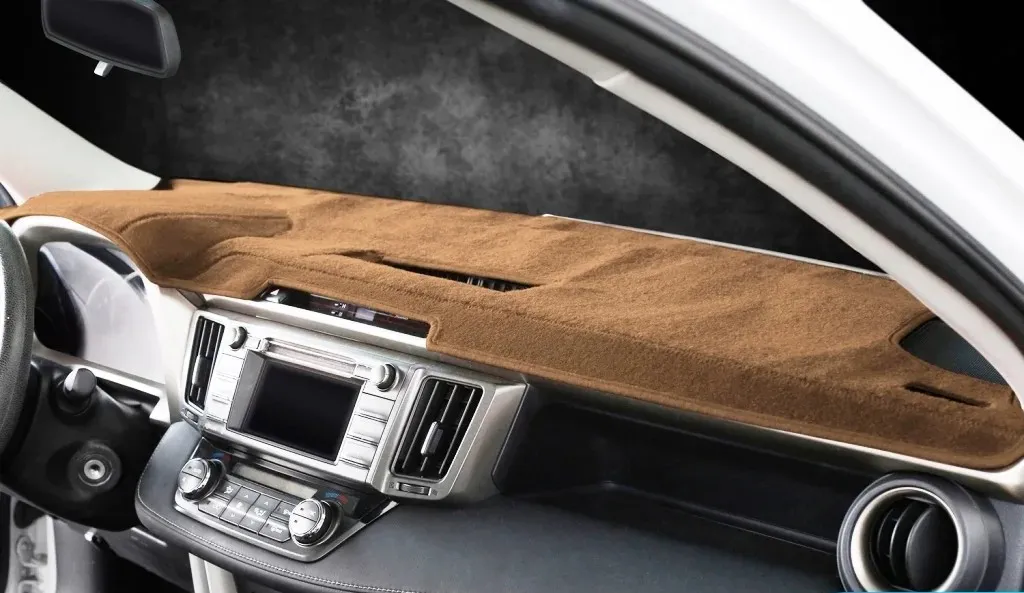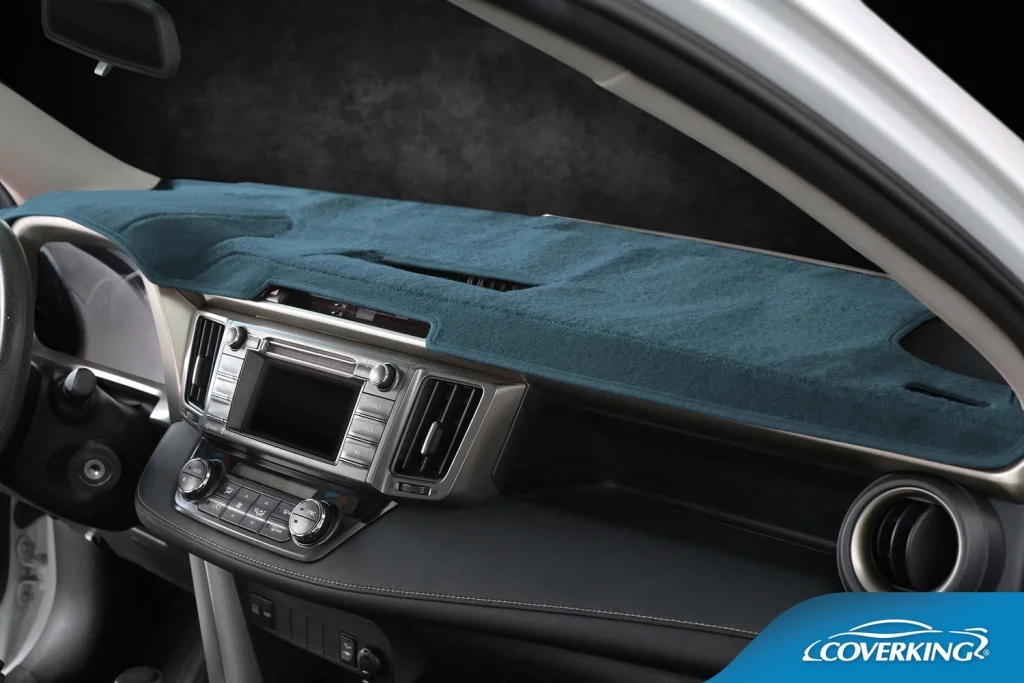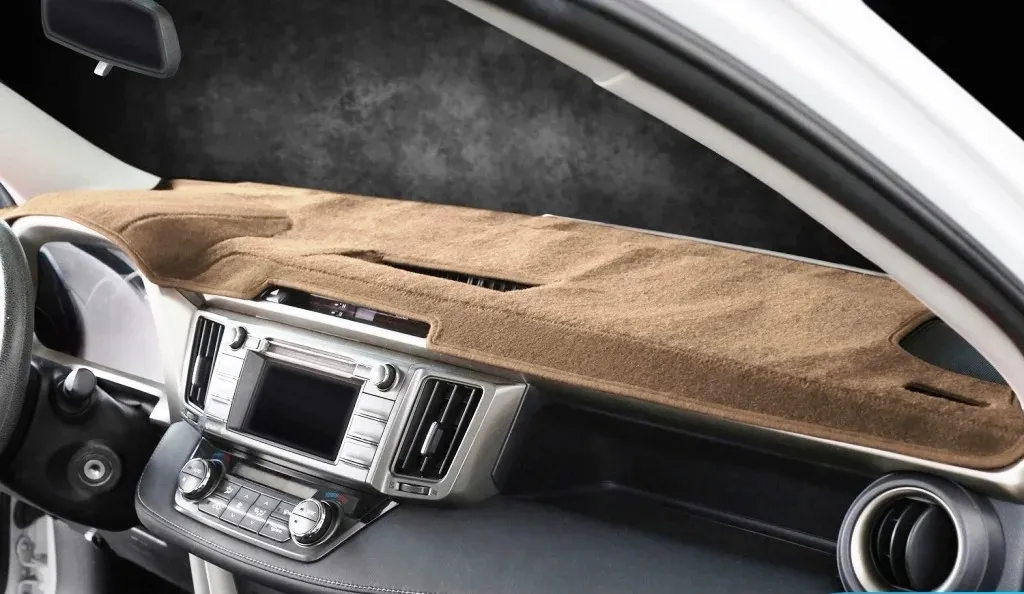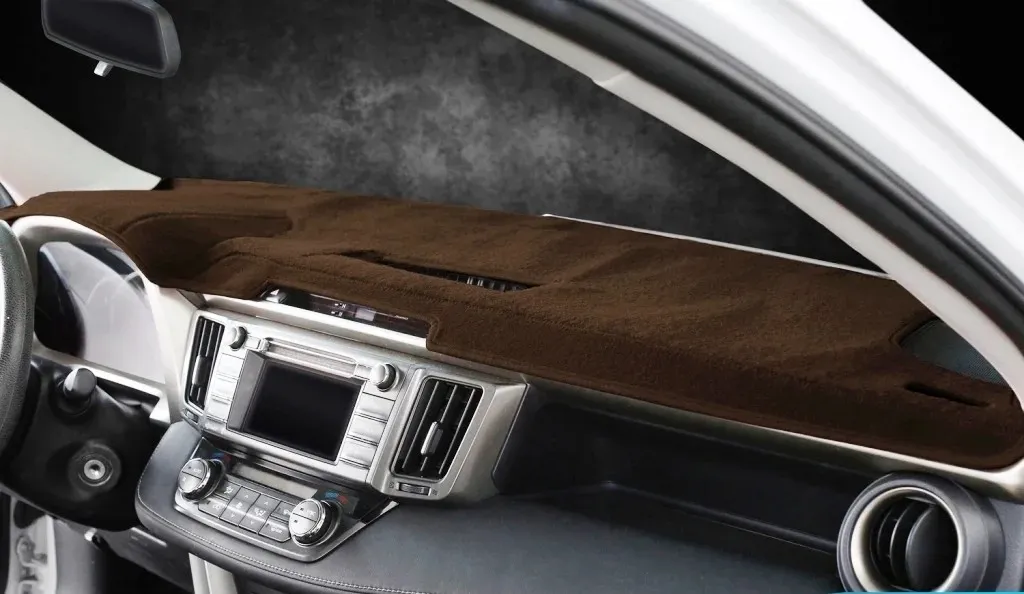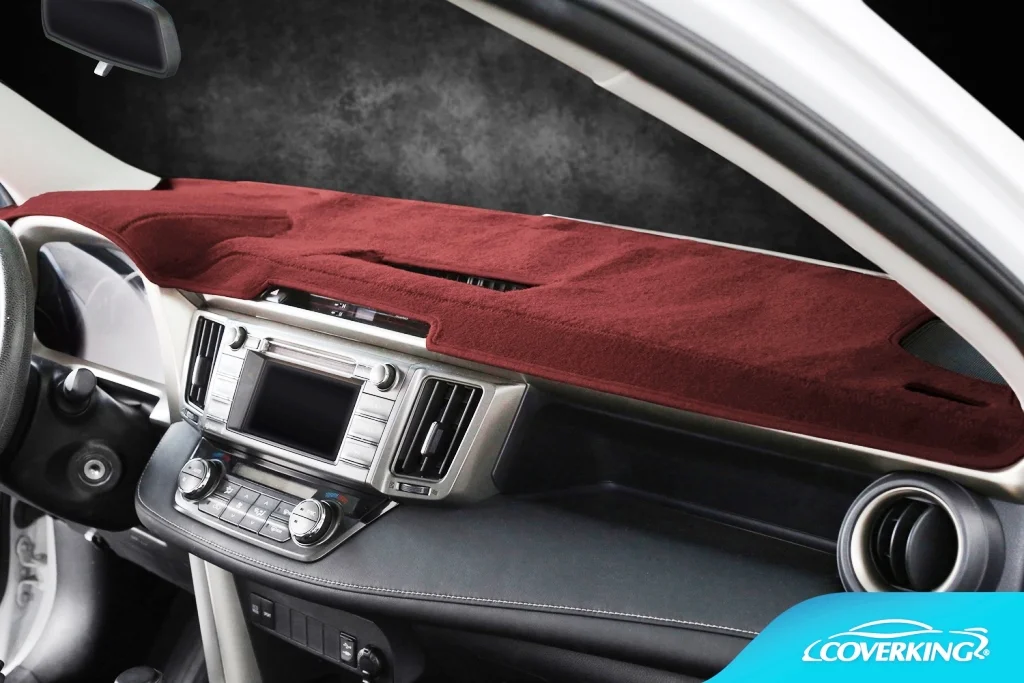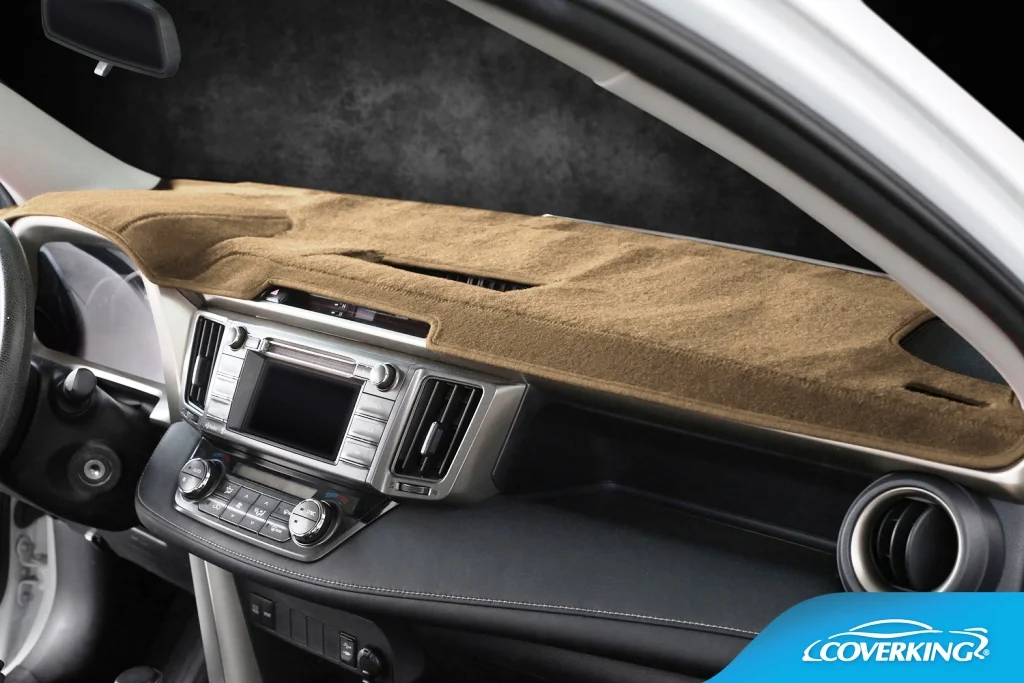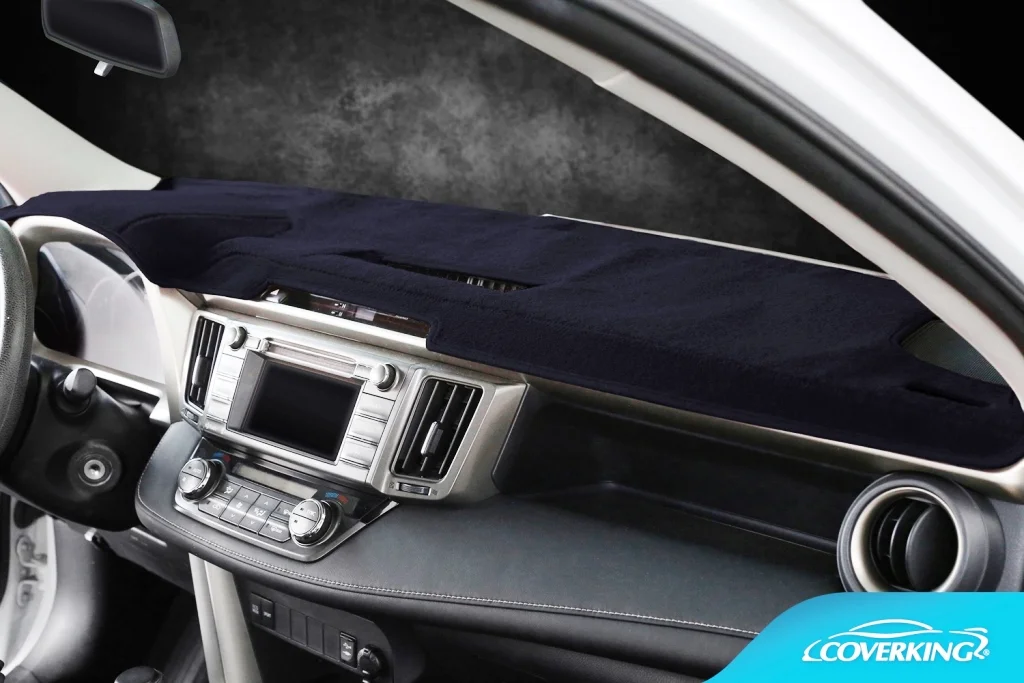 Coverking Poly Carpet custom-fit dash covers are made from a dense polyester type carpet, unique fade resistant fabric is extremely tough and will provide protection for your dashboard for years. It is also built to reduce harmful glare from the sun to make your driving easier. All of Coverking custom-fit covers are manufactured in their own factories using unique zig zag stitching. The stitching allows your dash cover to flex and hug the contour of your dashboard for the best look possible. All airbag, sensors, vents or other cutouts are adjusted for a complete custom fit. No need to compromise quality or style when you are looking for a durable dashboard cover.
Coverking Poly carpet Custom Dash Cover: REDUCES GLARE AND PROTECTS AGINST THE SUN
Protects your dash from sun, heat, UV, cracking and fading.
Available in many colors.
Easy to clean install and maintain see here
Airbag, sensor or other cutouts included.
Mounts securely with hook and loop pads.
Custom manufactured to the exact specifications of your Vehicle to ensure a perfect fit.
Made from tough dense polyester fabric.
Eliminates glare from the sun.
2-Year Coverking Factory Warranty.
Coverking Custom Poly carpet Dashboard Covers $39.99
Coverking Dashboard Covers colors to choose from:

Black

Beige

Med Blue

Taupe

Charcoal

Gray

Brown

Tan

Wine

Red

Dark Blue
*** Color may vary since these are digital images
Carpet Dash Covers | Velour Dash Covers | Suede Dash Covers | Molded Dash Covers | Camo Dash Covers | Designer Print Dash Covers | Rear Deck Covers
---
Poly Carpet Dashboard Cover Cleaning Process:
First vacuum your Poly Carpet Dashboard Cover and then wash the surface of your Poly Carpet Dashboard Cover by using a wet tissue. 2nd dip the Poly Carpet Dashboard Cover on the non-caustic, non-toxic, bio-degradable and eco-friendly green-water based anionic detergent and cleanse. After cleaning, wipe the Poly Carpet Dashboard Cover with green tissue and water to extract the soap material and then again wash with dry tissue/soft cotton fabric. Last dry the Poly Carpet Dashboard Cover completely by air with the help of vacuum cleaner.
CarCoverUSA Reviews for Coverking Polycarpet Dashboard Covers
---
2004-2023 CarCoverUSA, Inc. ©
3320 Cardinal Dr # 644453
Vero Beach, FL 32964