Coverking Custom Dash Board Covers perfect fit, great look. 3 Materials + 40 colors to choose from. Enter your vehicle info, choose from carpet, suede, velour, designer patterns, molded or camos.
Coverking Custom Dashboard Covers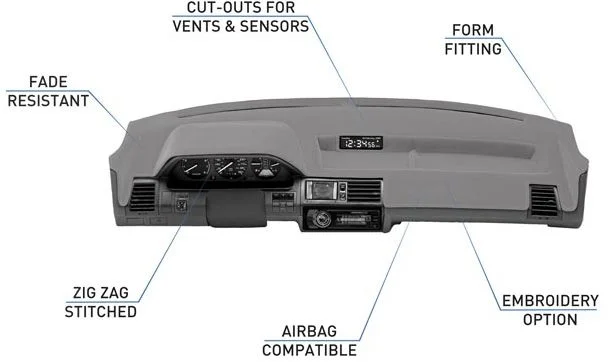 Personalized Embroidery can be added to your Coverking dash cover. All air vents and sensors are factory pre cut.
Coverking Poly carpet Dash Covers $45.99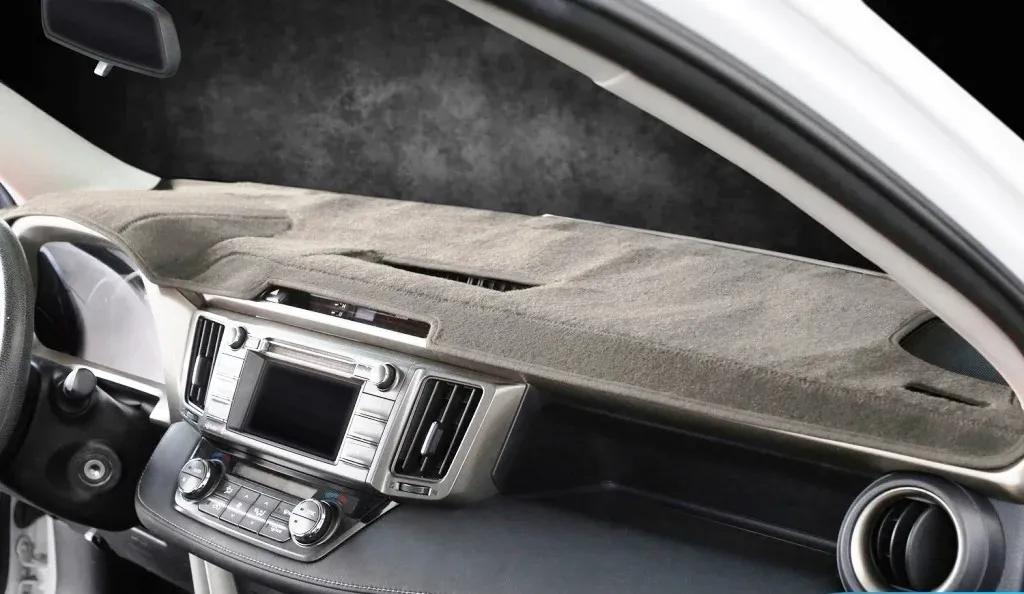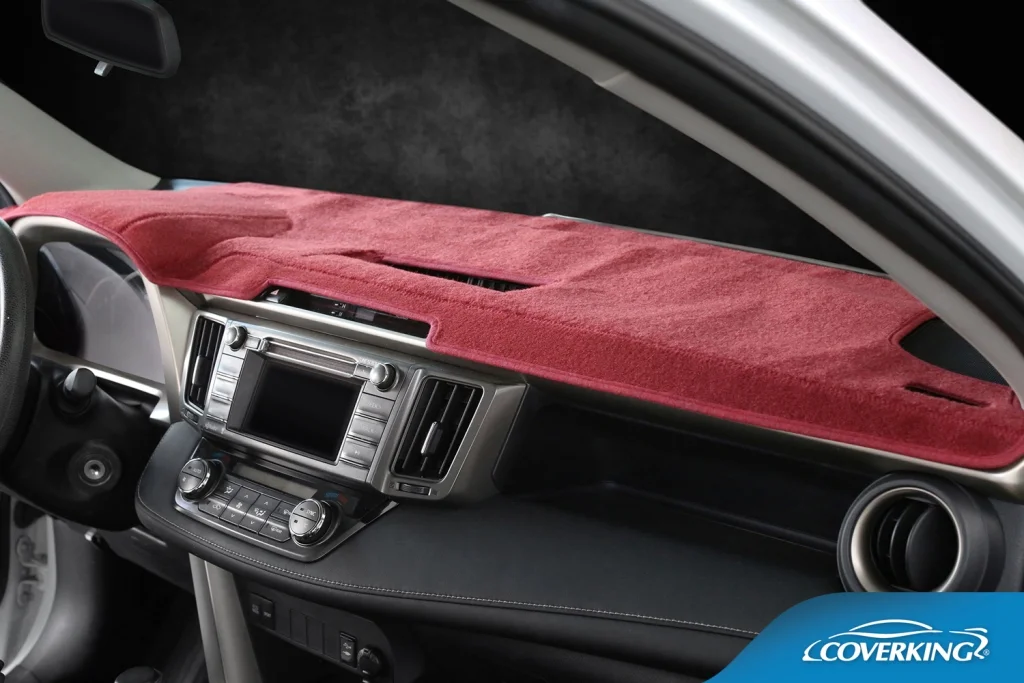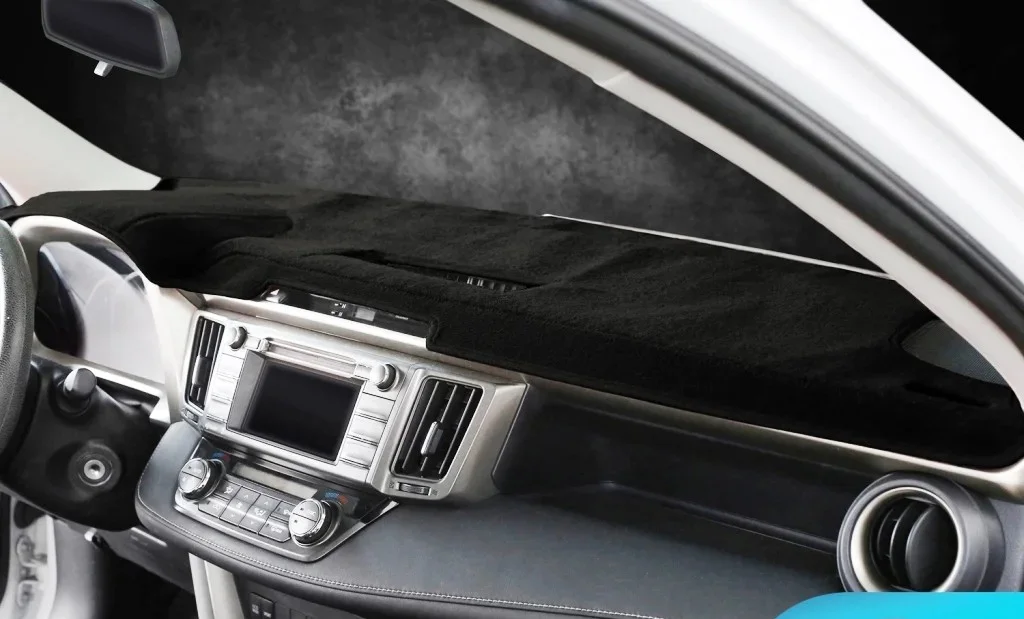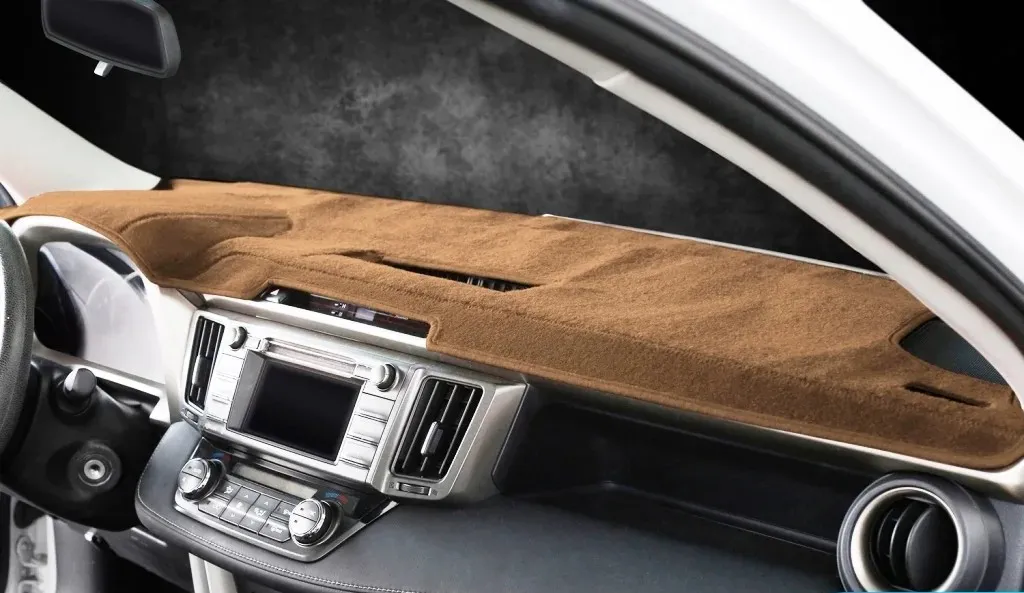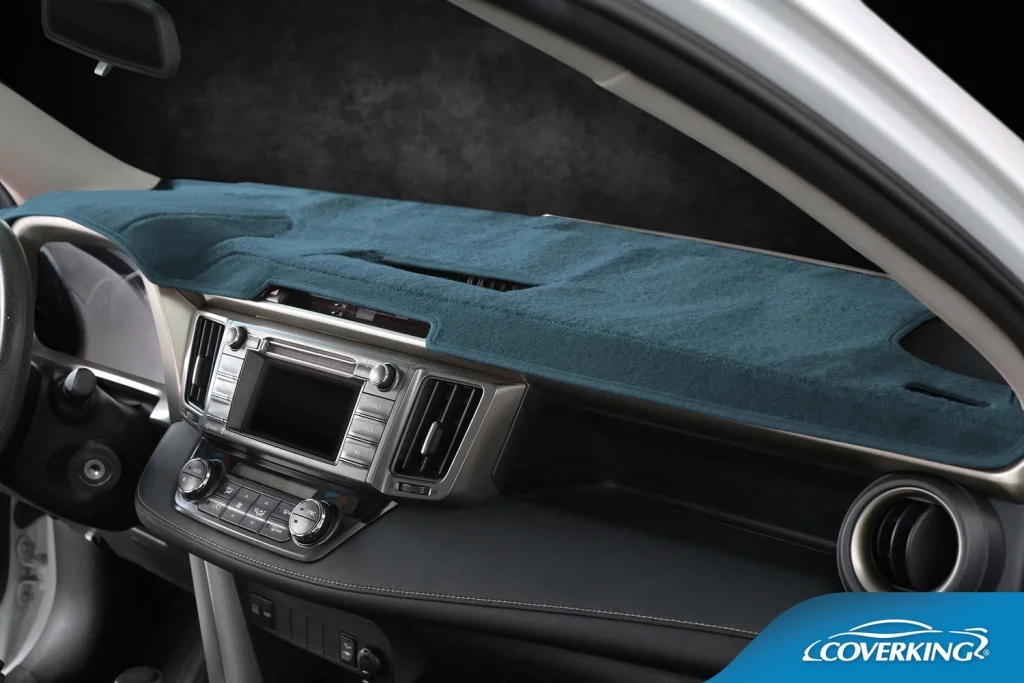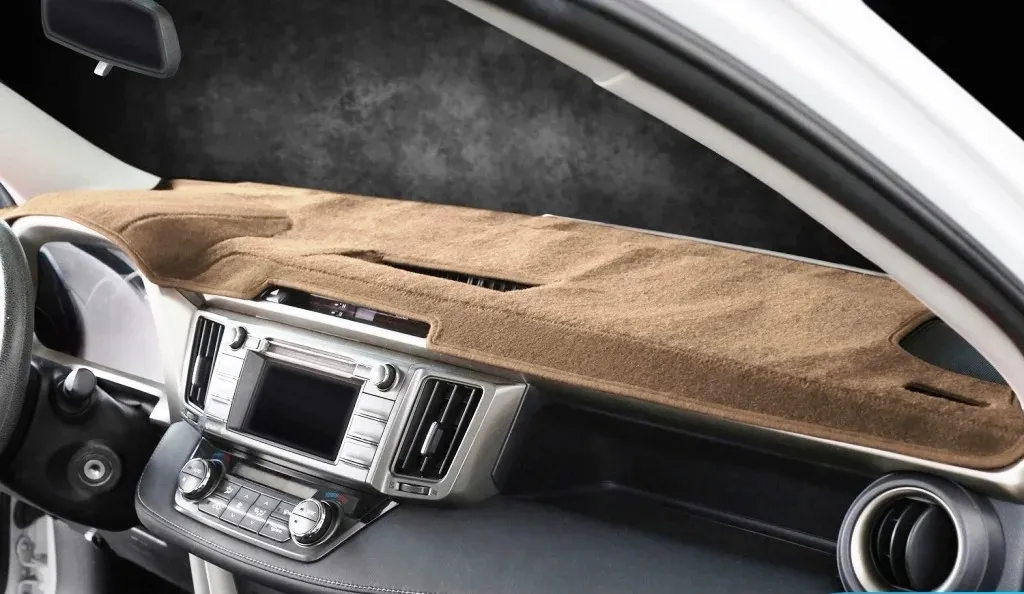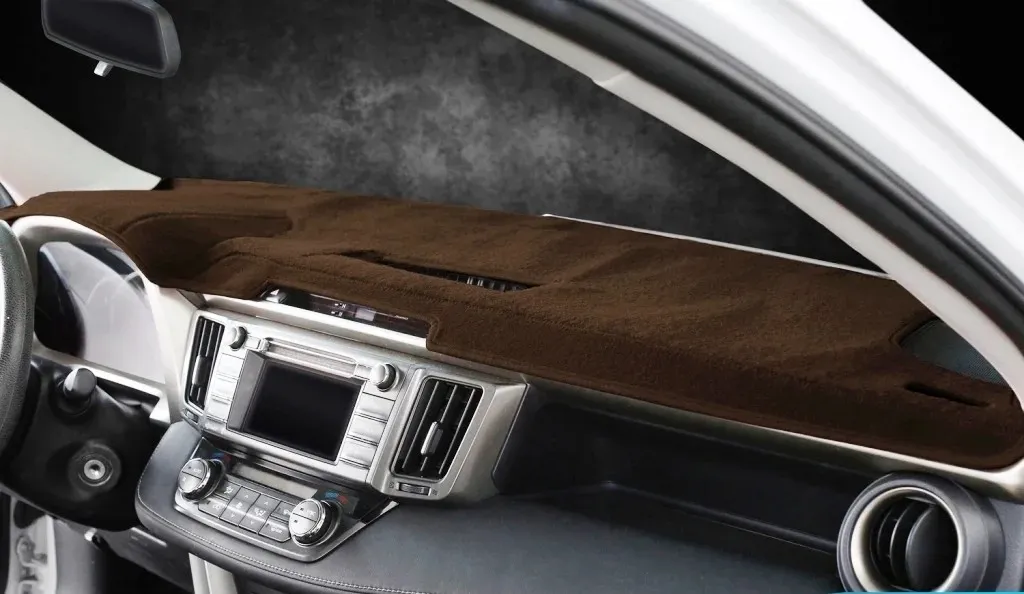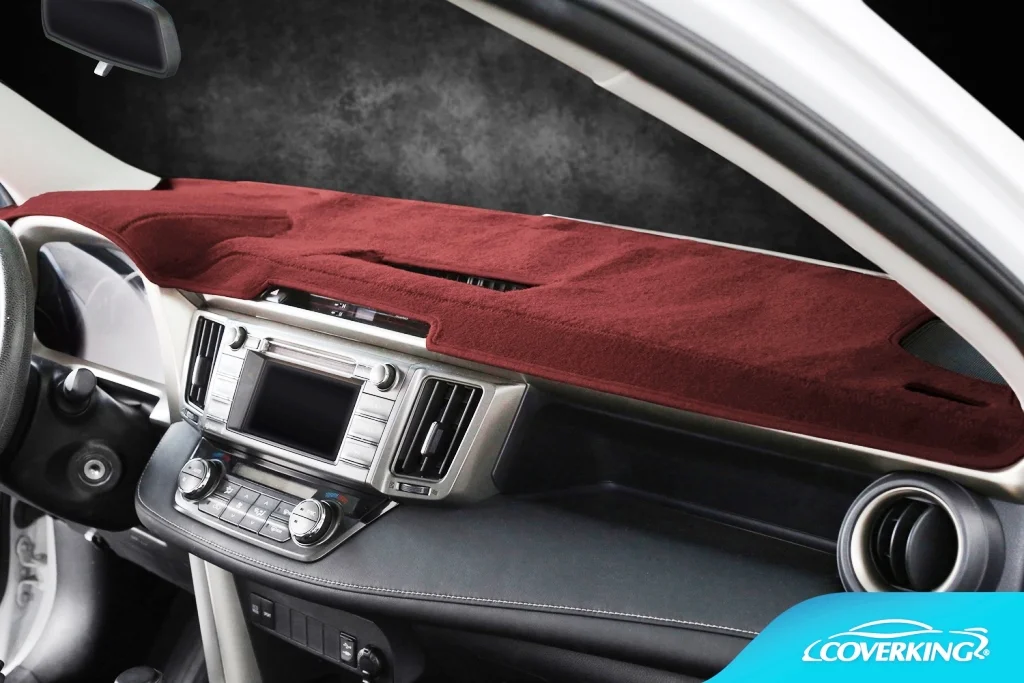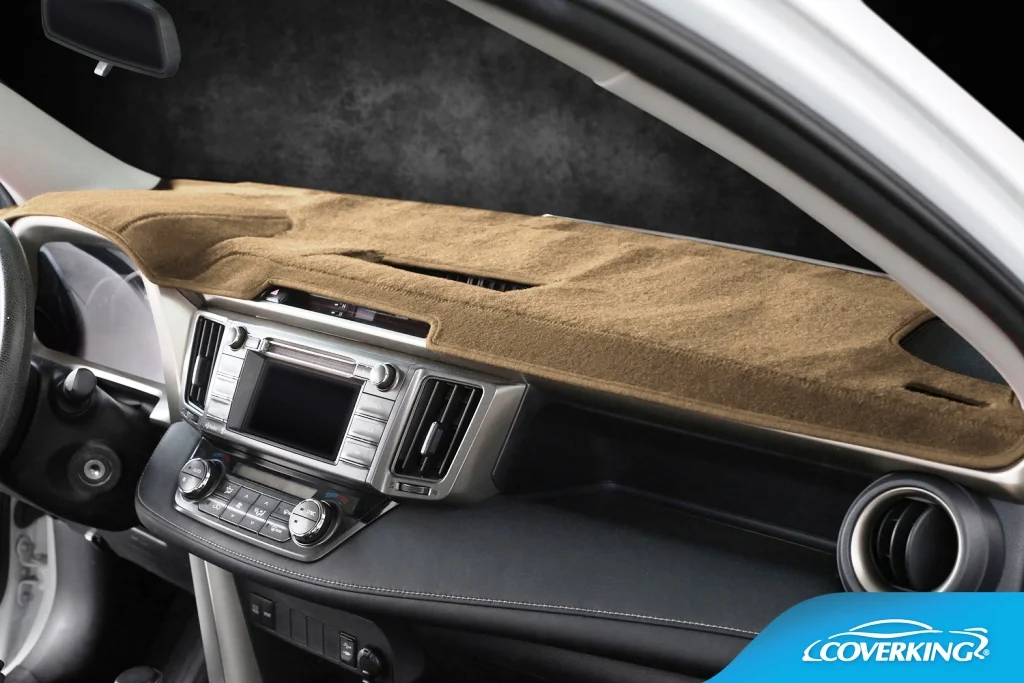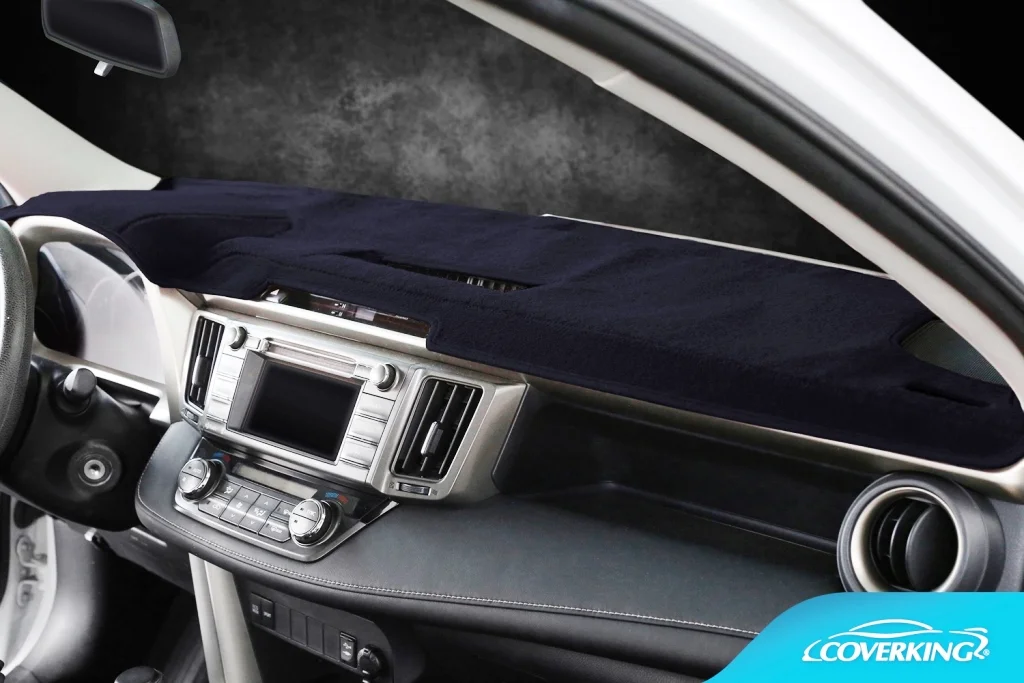 Black

Beige

Taupe

Charcoal

Gray

Brown

Tan

Wine

Red

Dark Blue
---
Coverking Velour Dash Covers $49.99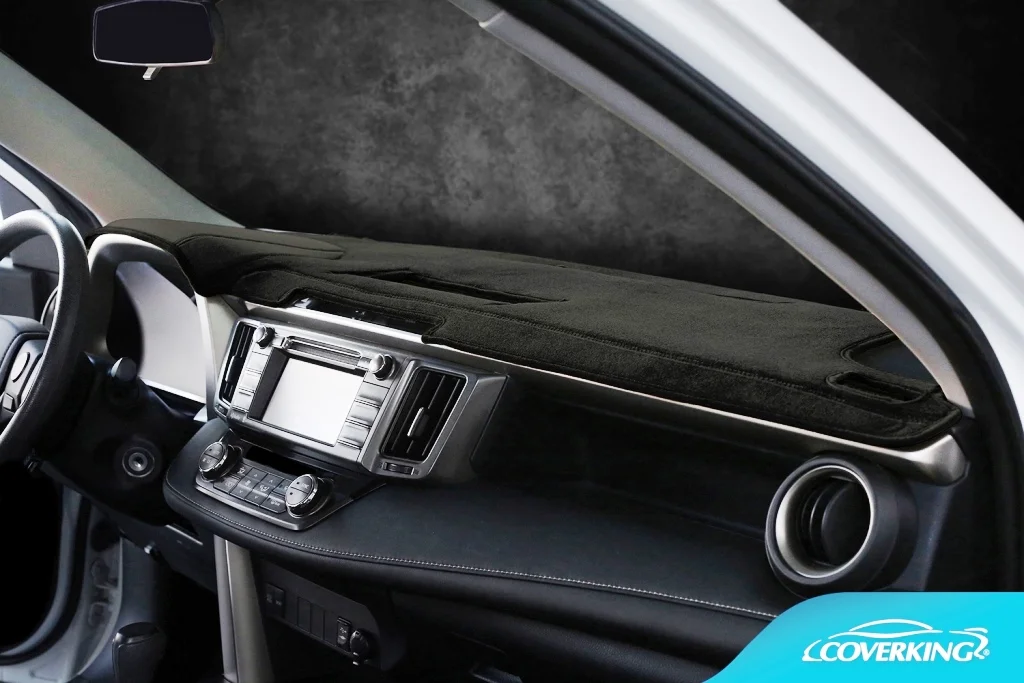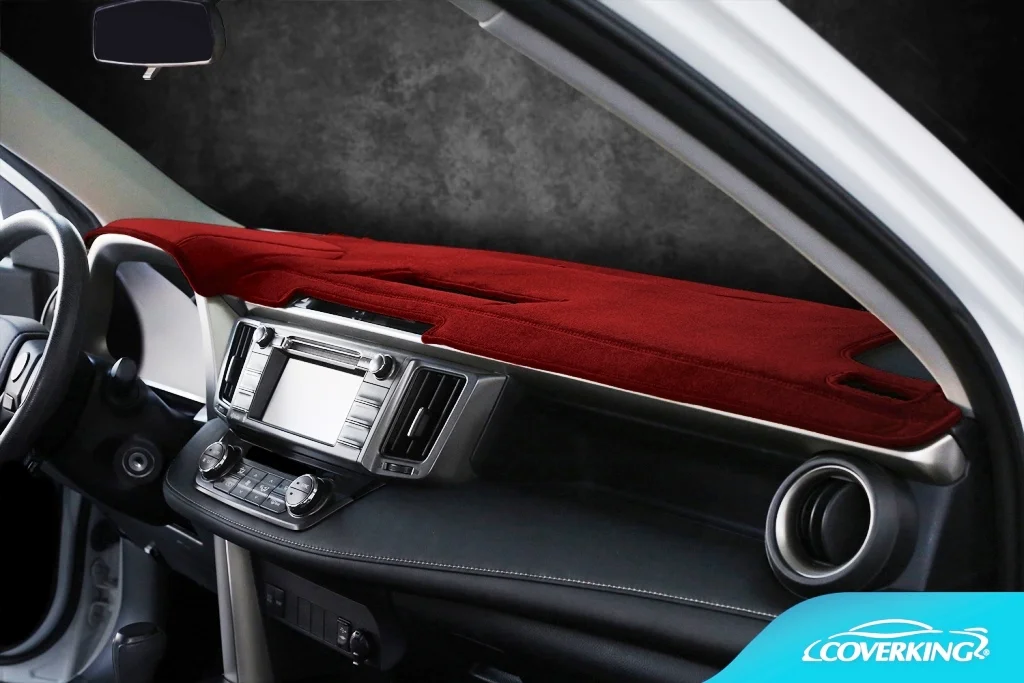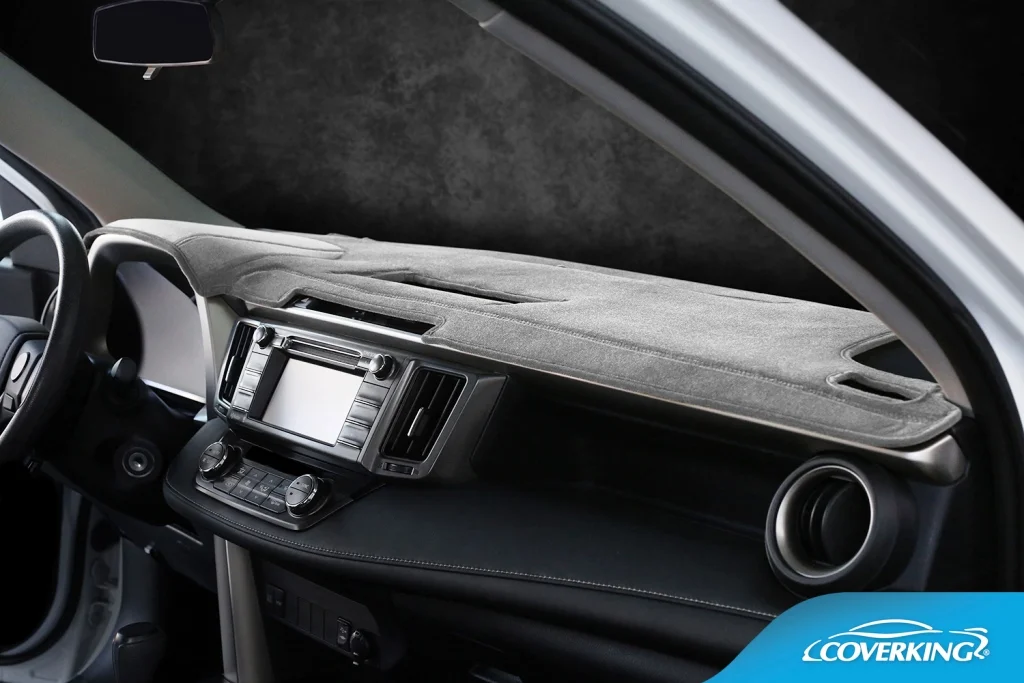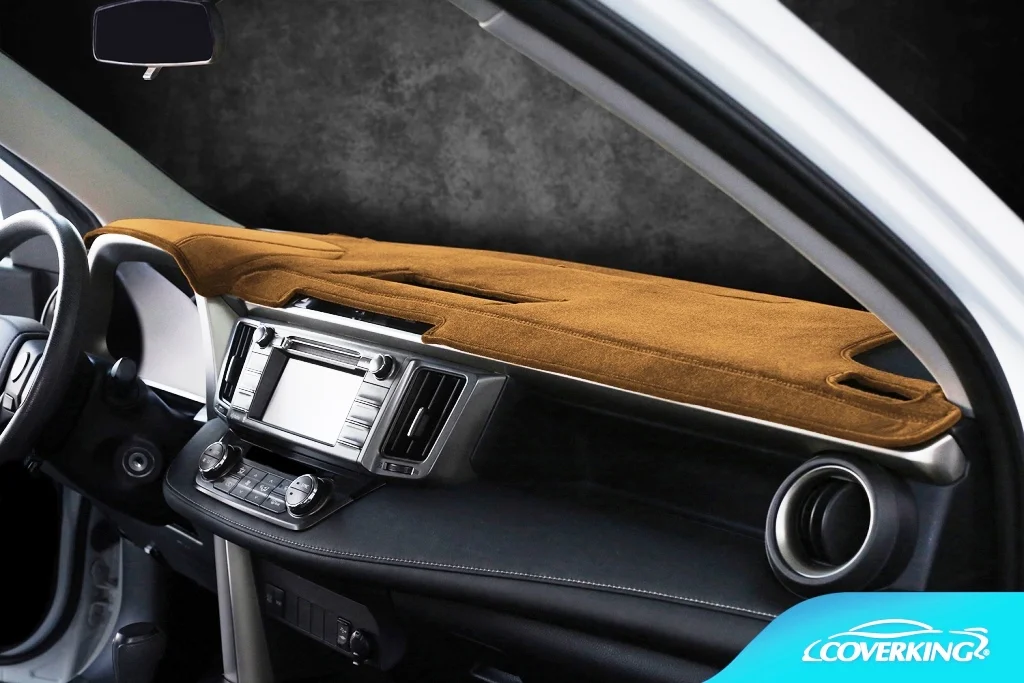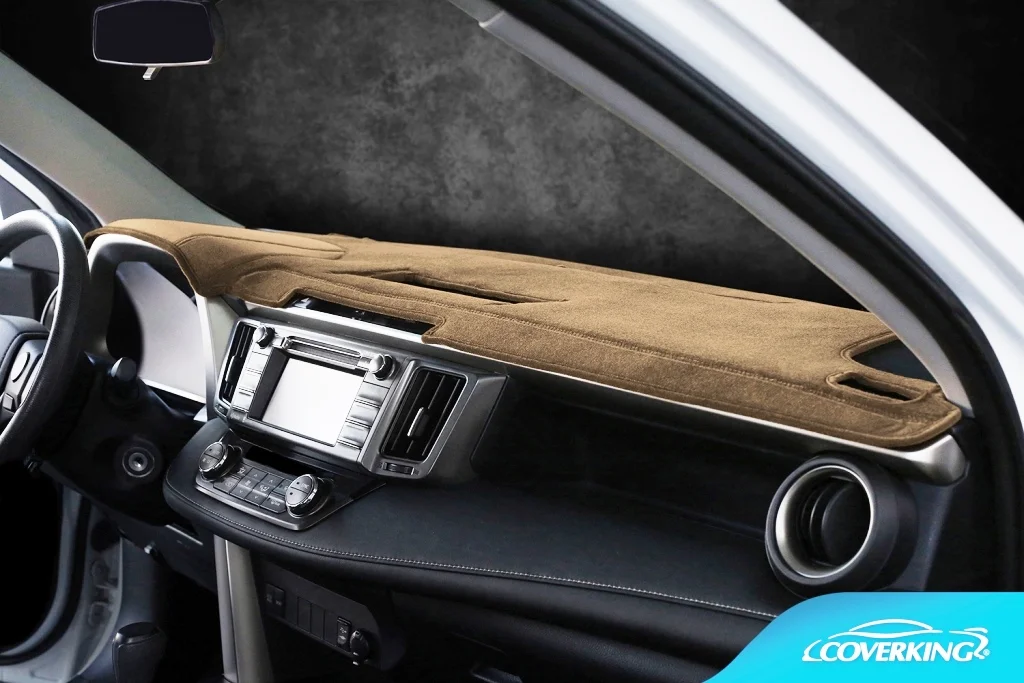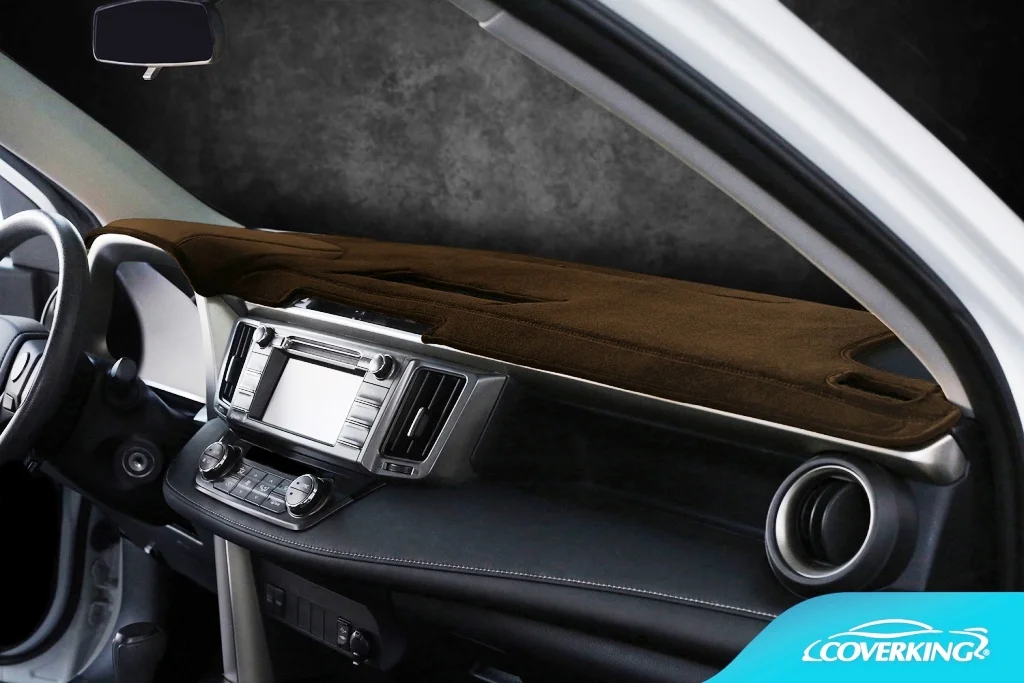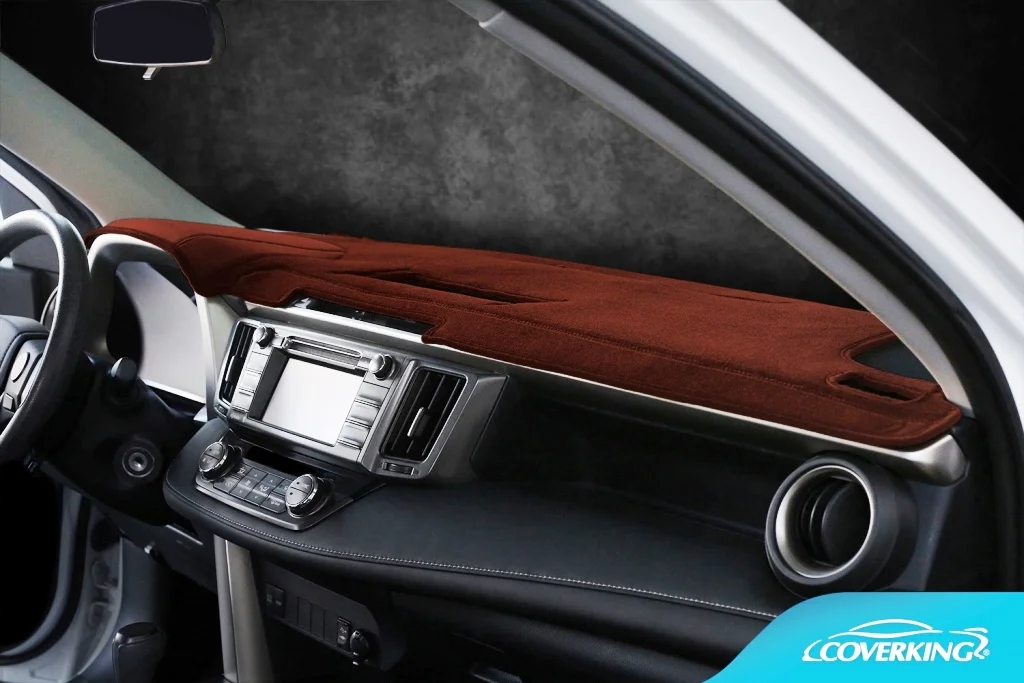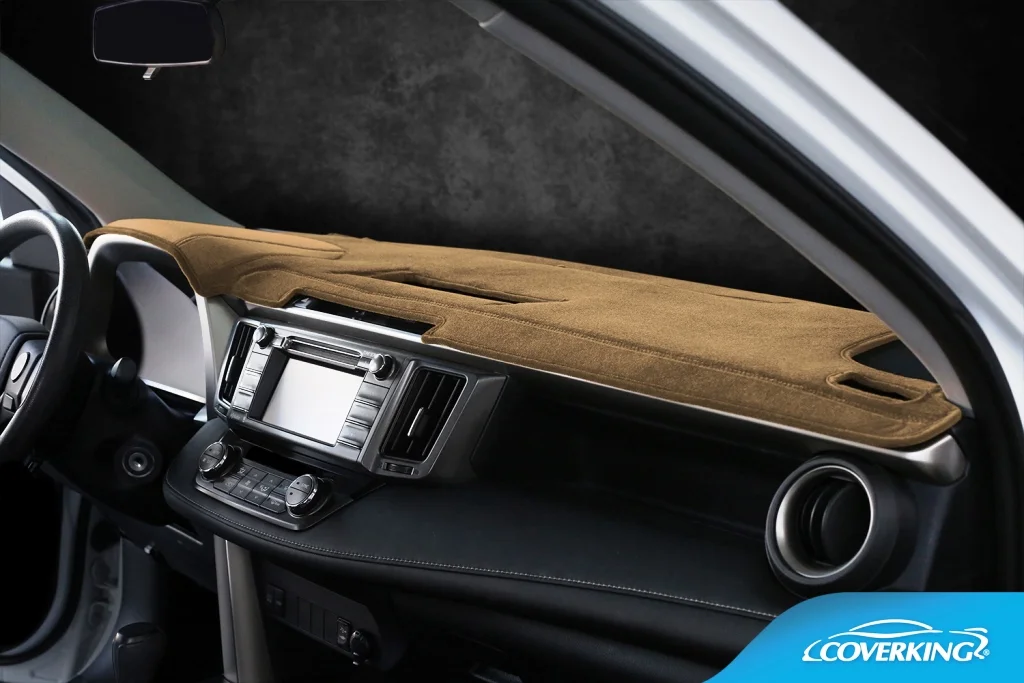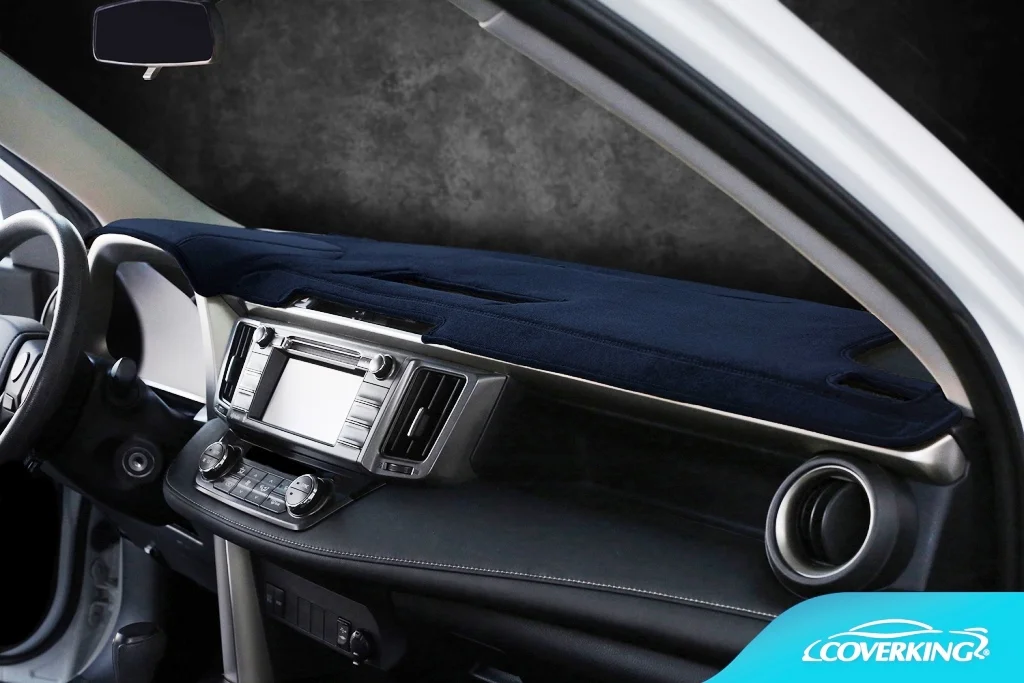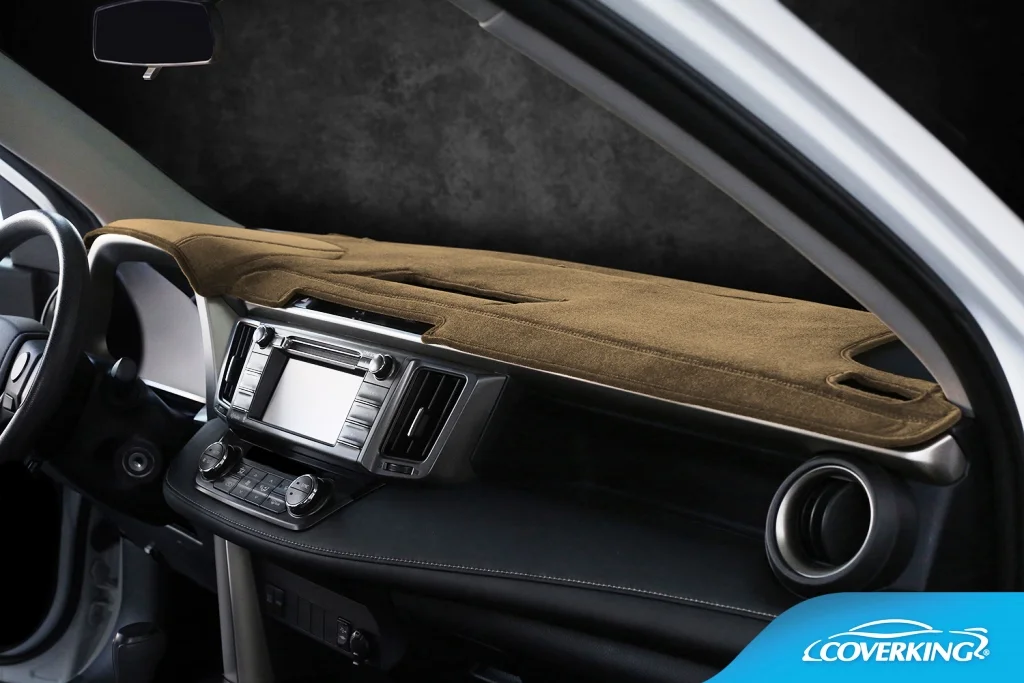 Black

Medium Blue

Taupe

Beige

Oak

Charcoal

Gray

Brown

Tan

Wine

Red

Dark Blue
---
Coverking Suede Dash Covers $59.99

Black

Beige

Charcoal

Gray
---
---
Coverking Camo Dash Covers $59.99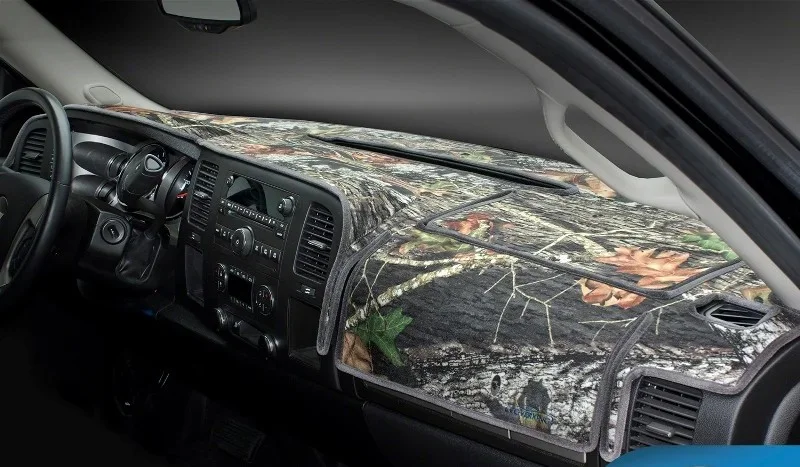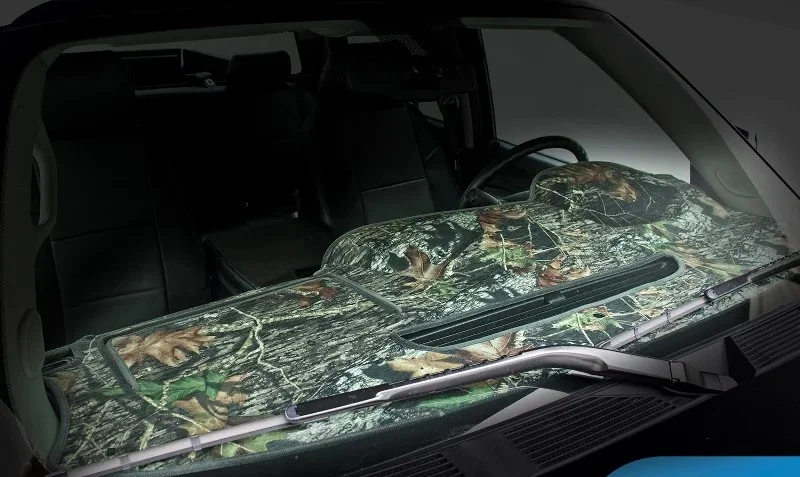 Break Up

Infinity

Treestands

AP

Max 5
---
Coverking Designer Print Dash Covers $59.99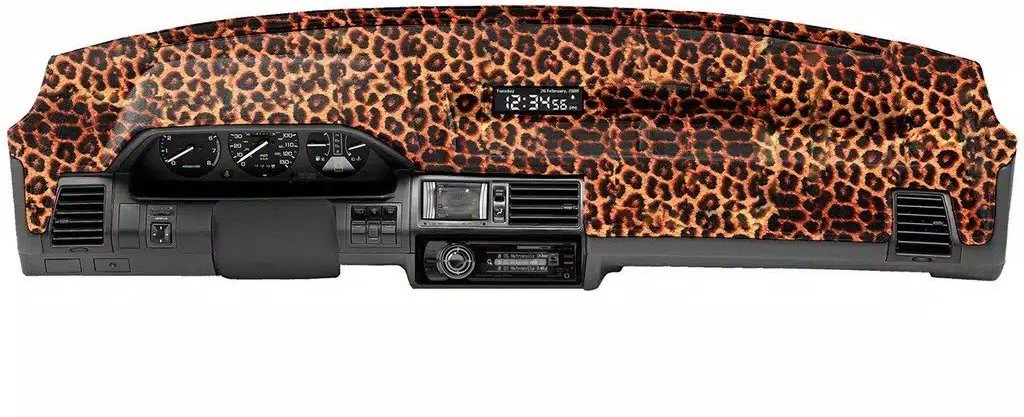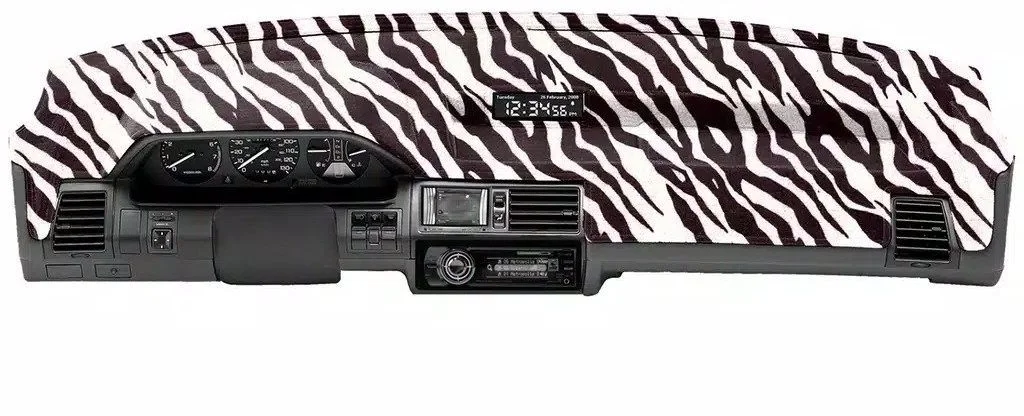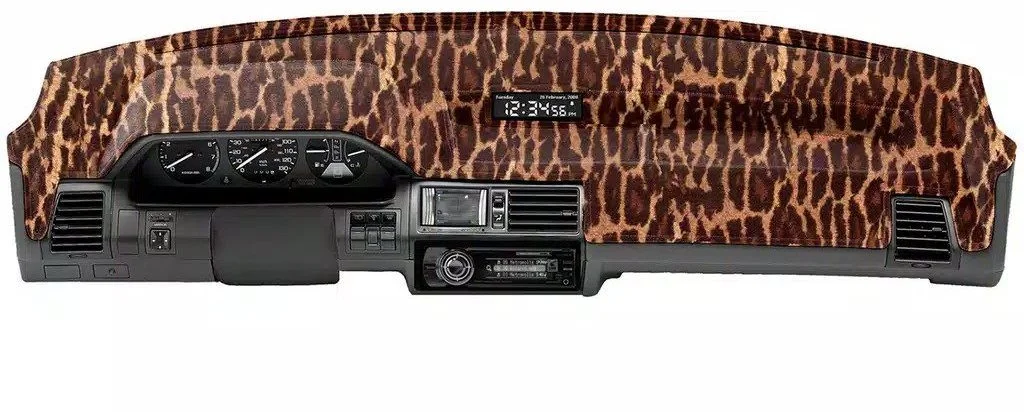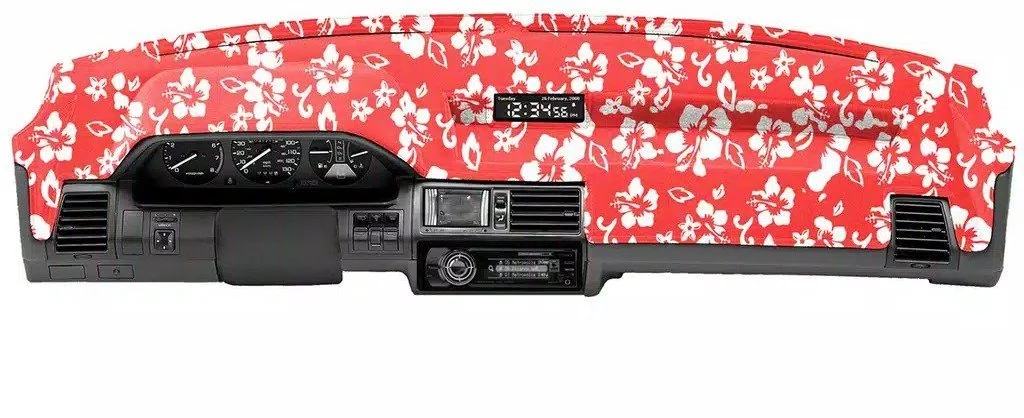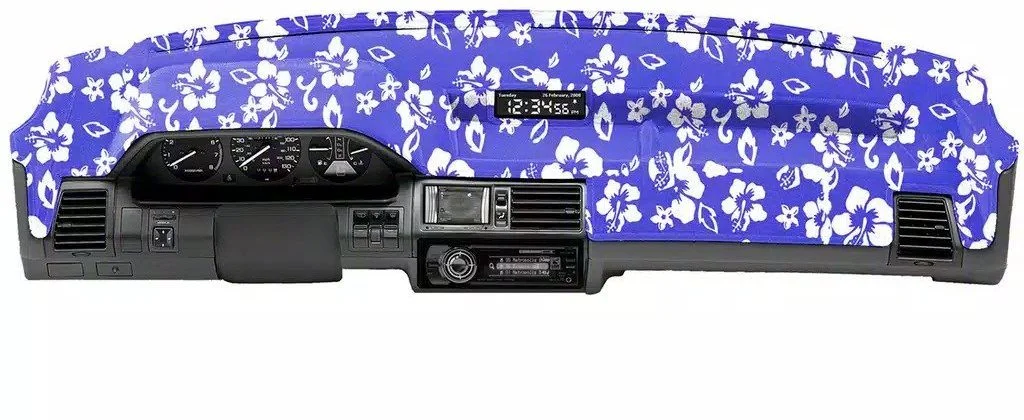 Hawaiian Black

Zebra

Leopard

Fire

Hawaiian Red

Hawaiian Blue

Cheetah
* (Actual dash cover colors may vary from the color you see on your screen)
Coverking Custom Dashboard Covers - Poly carpet, Velour, Suede, Camo & Molded

Coverking custom tailored dash covers offer the best protection and fit with exclusive zigzag stitching. Made with matching thread and binding. Most Coverking Dashboard Covers are made in the USA with U.S. made materials at the California factory. Coverking custom dashboard covers are popular in the sunbelt states to combat the damaging effects of the sun, heat, reduce sun glare and windshield reflection while enhancing the interior. Coverking's custom dashboard covers soften the plastic look of a vehicle's interior and provide long term protection to the vehicles dashboard. Coverking custom Rear Deck Covers, cover the rear deck area of vehicles behind the rear seats and are available in the same materials and fabrics as a custom dashboard covers. Coverking best looking and fitting dash cover is the Molded Dash Cover. This is a thermo-formed carpet dash cover, molded to the exact shape of the dashboard, resulting in a perfect fitting cover with no stitching - this is the ultimate custom dash cover. Formed on an exact replica of your dashboard, no seams, holds its shape for life, will not warp or curl.
Carpet Dash Covers | Velour Dash Covers | Suede Dash Covers | Molded Dash Covers | Camo Dash Covers | Designer Print Dash Covers | Rear Deck Covers
Coverking Workmanship: Coverking uses state of the art manufacturing technology to manufacture dashboard covers. This includes computer aided design and manufacturing technology. This results in the production of perfect fitting dashcovers every time!
---
2004-2023 CarCoverUSA, Inc. ©
645 Rossville Ave STE 3 #90004
Staten Island, NY 10309