Carhartt Precision Fit Seat Covers are available for most popular vehicles in Black, Brown or Gravel Gray.

Carhartt Precision Fit Custom Seat Covers - For Cars, Trucks, Vans, and SUVs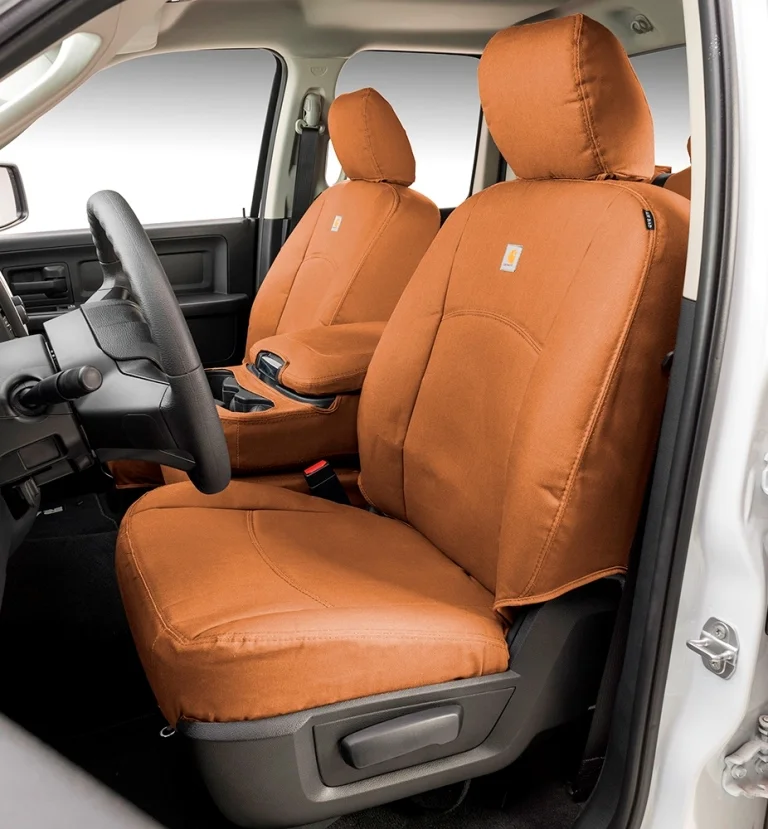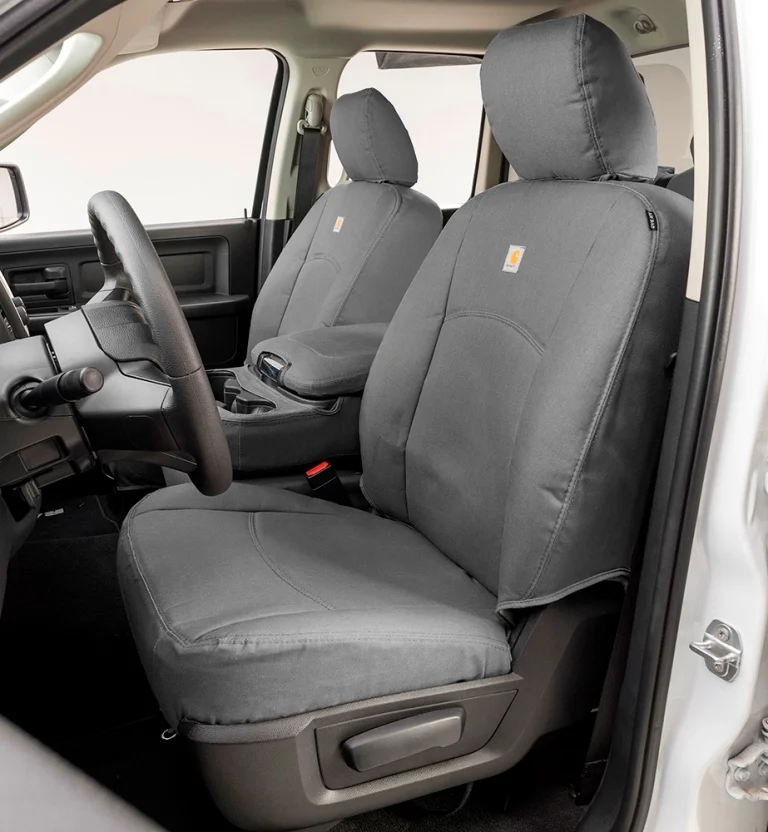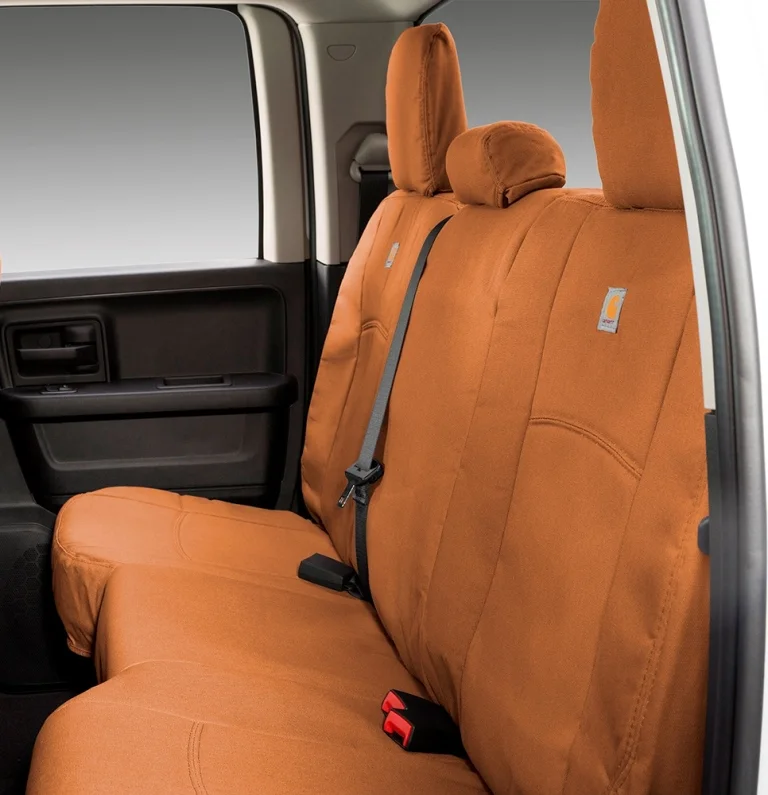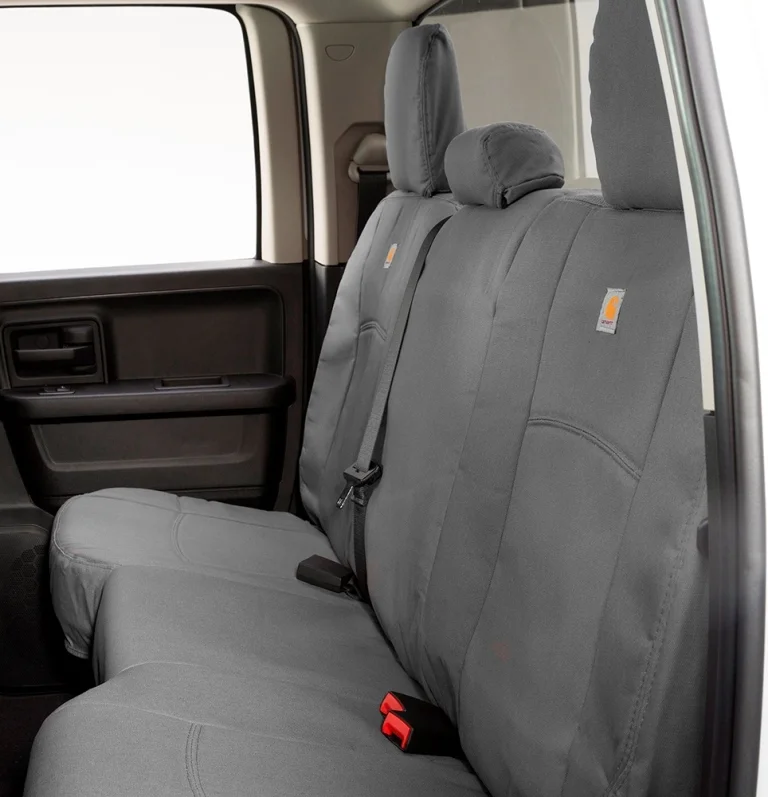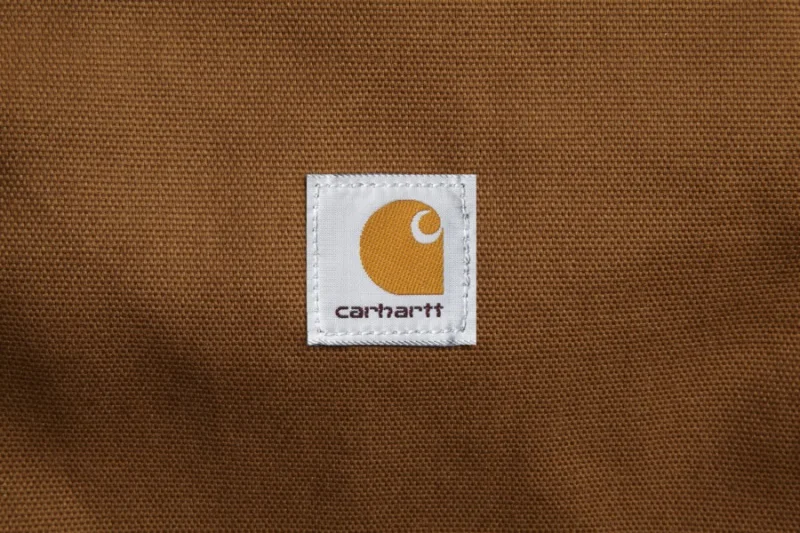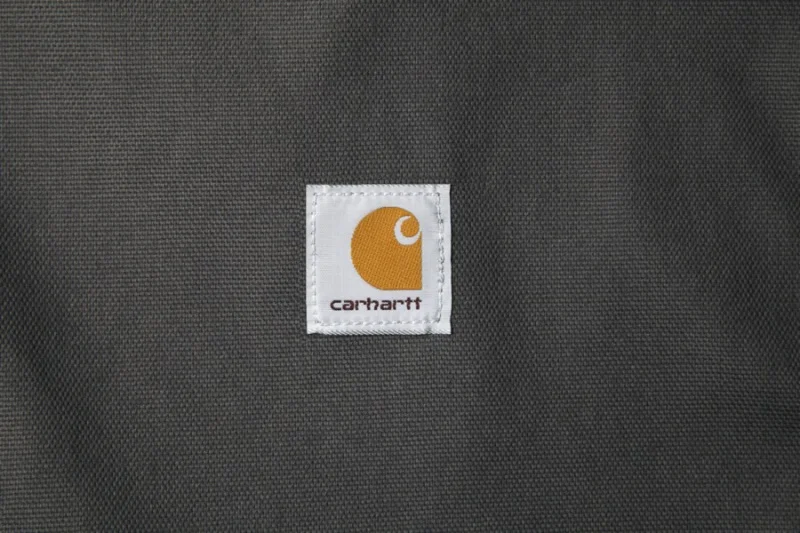 Carhartt Precision Fit Seat Covers Protect your seats, they're custom perfect-fitting with comfortable foam backing, and fully airbag compliant, Made In USA. Factory Warranty. Enter your vehicle info and choose seat style. Carhartt Precision fit Seat Covers combine rugged protection and style from Carhartt®. A extra comfortable foam-backing, plus protection for your seats from work, pets, kids daily driving etc. The Carhartt material fabric is the protection you'll need. Tough strong and long lasting, Carhartt Precision Fit Seat Covers are cut and sewn with duck weave fabric, and have double stitched main seams. Carhartt Precision Fit Seat Covers are custom perfect fitting for your seats. A perfect tailored factory fit seat cover that allows for all OEM options like knobs, levers, buttons, arm rests, headrests etc. Fully airbags compatible, with hidden blow out stitching for a perfect fitting look. Carhartt tough, rugged quality avaible in Brown, Black or Gravel Gray.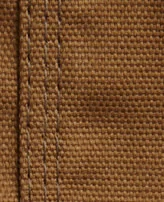 Brown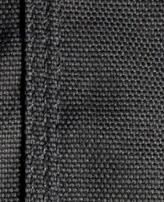 Gravel Gray
Black
Carhartt Precision Fit Seat Covers

Premium Carhartt Seat Covers Foam Backed, Perfect Snug Fit !
Classic Carhartt styling
Precision Fit for a perfect fit
Durable duck weave fabric
Highly water resistant
Rear storage pockets
Foam-backed comfort
Seat airbag safety with hidden tear away where applicable
Sold per row; buckets (pair), bench (single)
Made in the USA
3-year factory warranty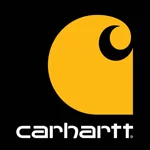 Precision Fit Seat Covers Install / Care
Carhartt Custom Seat Covers are GT Premium Carhartt Seat Covers - foam backed with a snug fit. When it comes to protecting your vehicle's seats from the damaging effects of water, mud, grease, oil, food, and dirt, Carhartt® fabric is the protection you'll love. Tough as nails, Carhartt Precision Fit seat covers are finely crafted and sewn from the firm hand Carhartt® duck weave fabric and double stitched at the main seams. Easy to clean while on the seats.
CarCoverUSA Reviews for Carhartt Precision Fit Seat Covers
---
2004-2023 CarCoverUSA, Inc. ©
3320 Cardinal Dr # 644453
Vero Beach, FL 32964