Carhartt Truck Covers classic styling and modern protection for your vehicle's protection.
Carhartt Truck Covers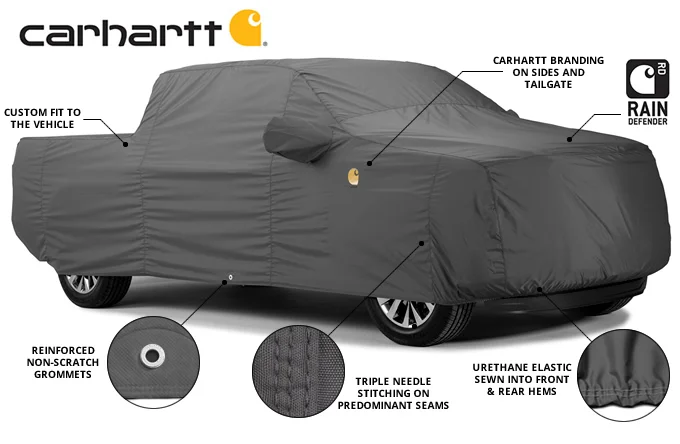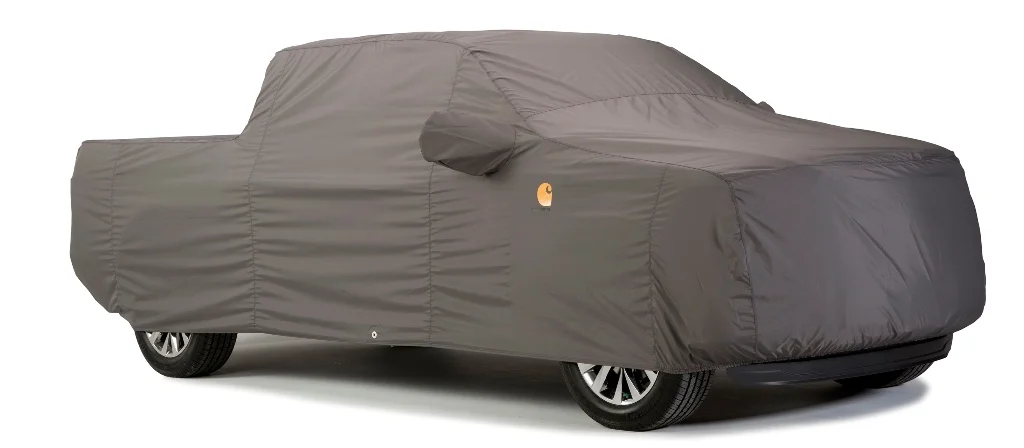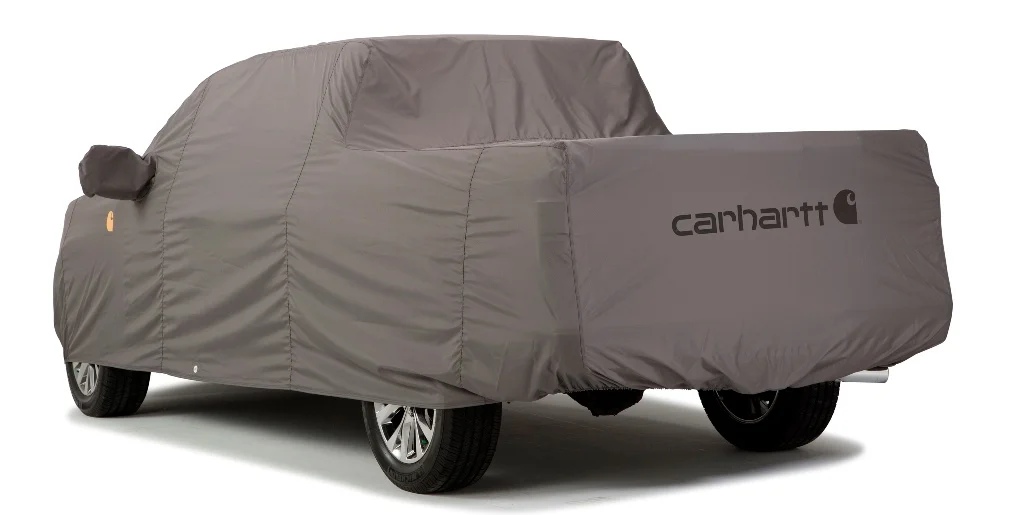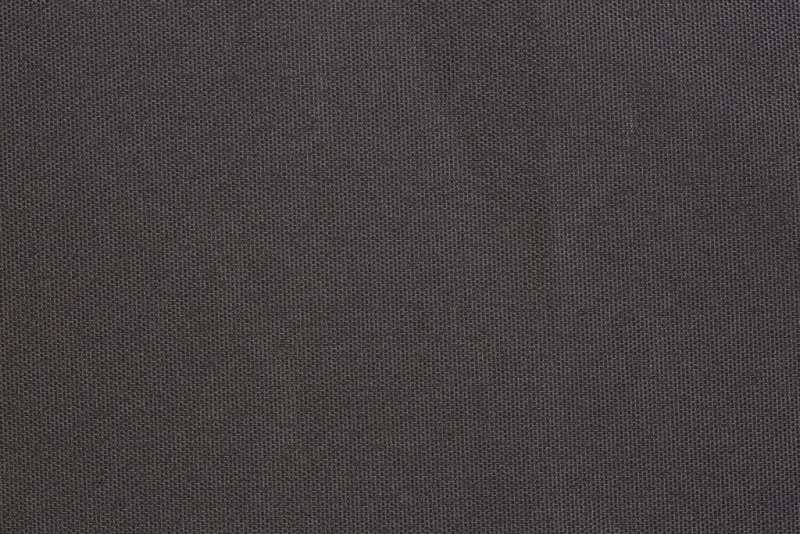 Starting at $379.99
Enter Your Vehicle Info Below
Protect your truck with a Carhartt Tough Truck Cover. Carhartt brand logos on the sides and tailgate area. Rain Defender technology Premium all-weather Ultratect fabric a Covercraft Exclusive! Carhartt truck car covers are designed with superior craftsmanship and materials to hold up to the abuse of daily use and just about anything nature throws at them. Specially engineered with Rain Defender technology to allow moisture to bead off while still being breathable to allow moisture and humidity to escape. Carhartt Truck Covers high-performance superior UV, rain, and snow protection. Carhartt Truck Covers deliver style and protection and also privacy and security. Contractors, construction workers, landscapers, etc. have trucks with tools and equipment and a Carhart truck cover will provide privacy and peace of mind when on job sites. Takes seconds to install, have built in non-scratch tie down grommets. Make Your Truck or SUV Carhartt Tough Today !
* Available for PU Trucks SUV's Vans and Wagons.
Carhartt Custom Fit Truck Covers by Covercraft

Rain Defender Technology - Outdoor or Indoor Use.
Carhartt Branding Logos on sides & tailgate.
UV, Dirt & Dust Protection.
Available in Gray.
Overlapped triple-needle stitching on stress seams
Custom-patterned, perfect fitting for most truck's / SUV's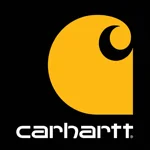 Covercraft Carhartt Truck Covers Carhartt Gravel Gray.

CarCoverUSA Reviews for Carhartt Truck Covers
---
2004-2023 CarCoverUSA, Inc. ©
3320 Cardinal Dr # 644453
Vero Beach, FL 32964