Coverking Custom Camo Dashboard Covers Mossy Oak & Real Tree custom camo dash covers are a must in the sunbelt states to combat the damaging effects of the sun, reduce dangerous sun glare and enhance a vehicle's interior.
Coverking Camo Dash Covers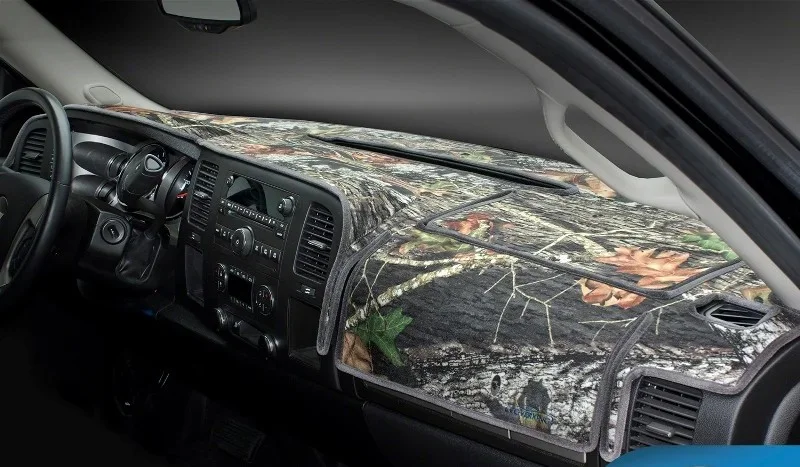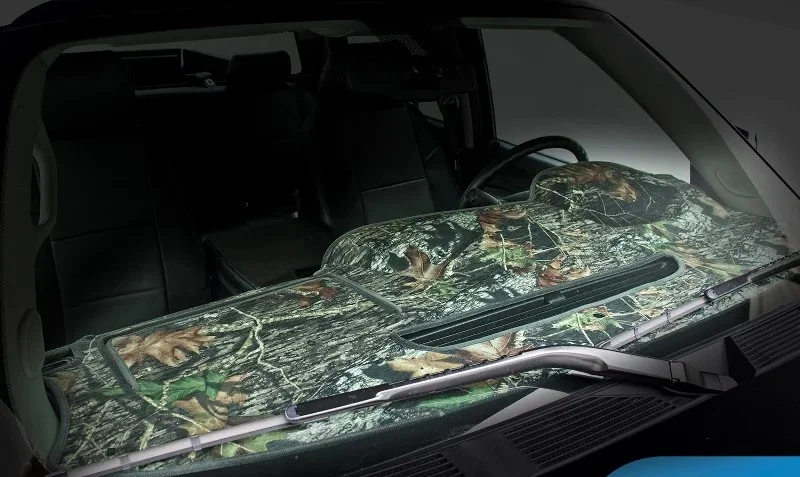 A custom fit Camo dash cover will soften the plastic look of a vehicle's interior and provide protection to the driver and vehicles dashboard. Coverking Camo dashboard covers are made using a "zigzag" stitch, the optimal stitch style. Coverking's zigzag stitch takes more time and is more expensive, but the results are worth the added expense, the stitch acts as a hinge, allowing the cover to contour the surface of the dashboard. Coverking Zigzag stitching also allows small pieces to be sewn together, so there is no margin. Coverking Custom Camo Dash Covers perfect fit, material, and construction.
Coverking Custom Camo Velour Dashboard Covers. Mossy Oak & Real Tree Dash Covers
Coverking Camo Dash Covers colors to choose from:

Break Up

Infinity

Treestands

AP

Max 5
*** Color may vary since these are digital images
Carpet Dash Covers | Velour Dash Covers | Suede Dash Covers | Molded Dash Covers | Camo Dash Covers | Designer Print Dash Covers | Rear Deck Covers
CarCoverUSA Reviews for Coverking Camo Dashboard Covers
---
2004-2023 CarCoverUSA, Inc. ©
645 Rossville Ave STE 3 #90004
Staten Island, NY 10309