Covercraft 5 Layer All Climate Softback Outdoor Car Covers Custom-fit design produced against OEM standards ensures that it will fit vehicle with precision.
Covercraft 5 All Climate Softback Outdoor Car Covers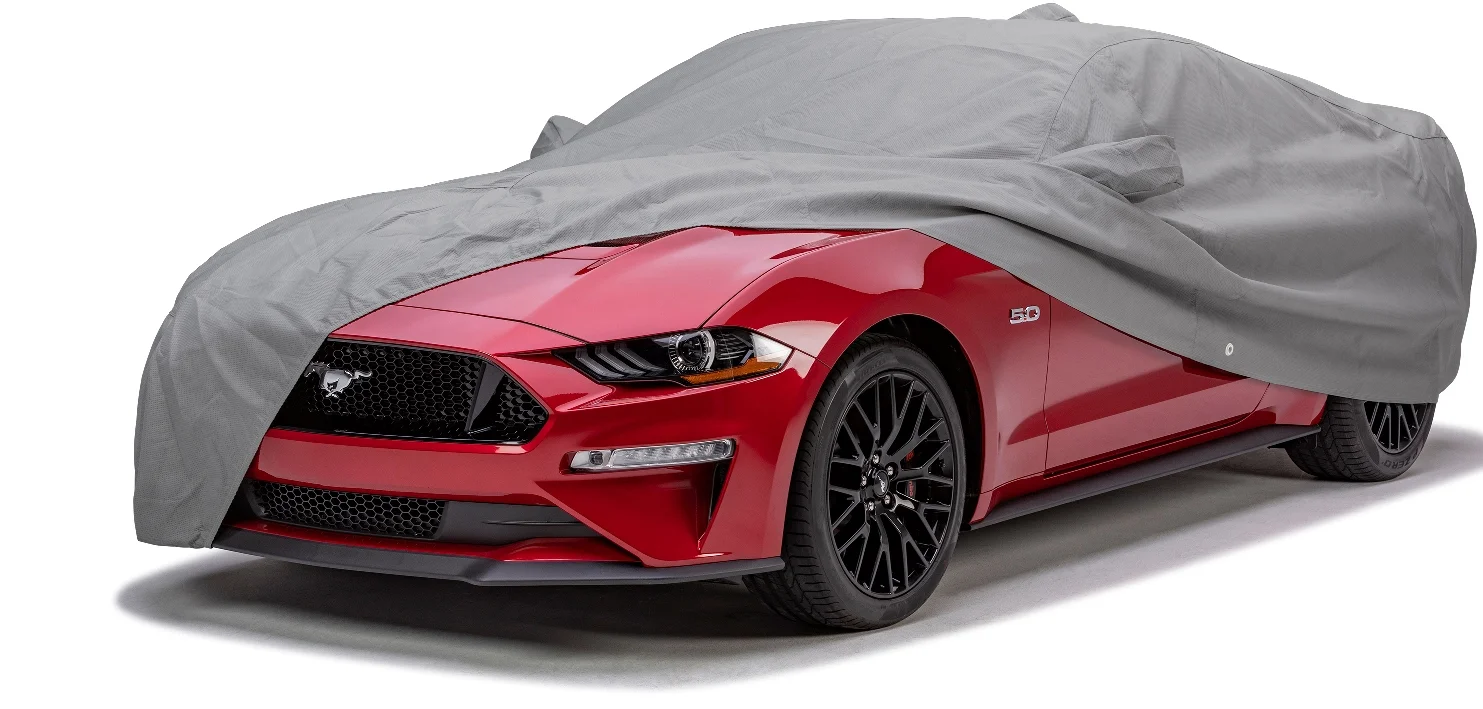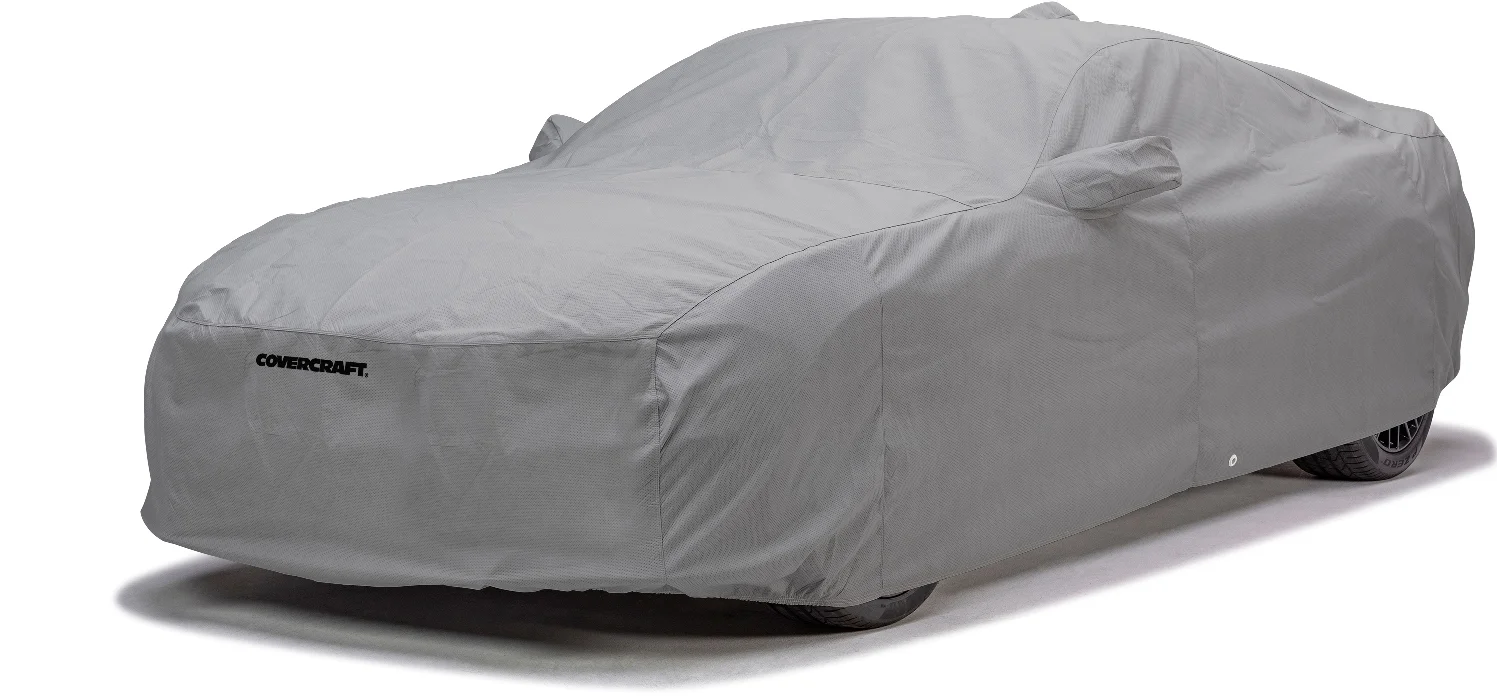 Starting at $215.99
Enter Your Vehicle Info Below
Best fitting custom cover for all climates.
Our most popular all-weather car cover fabric.
Sewn in the USA with the highest quality standards.
5 layer non-woven construction for all weather resistance.
Soft lining for fine paint finishes.
Increased strength and dust protection.
Ding protection, high UV protection and excellent moisture resistance.
Excellent protection in all climate conditions.
4 year factory warranty.
Covercraft 5 All Climate Softback Outdoor Car Covers

Covercraft 5-Layer Softback All Climate Car Cover the most popular all-weather multi-layer car cover. This car cover fabric features 5-layers of protection that provide the best defense against the elements while being smooth against your paint finish. It's 5-layer design makes it a perfect choice for both indoor and outdoor use, protecting against dirt, dust, and also against dings and dents that could happen in your garage or a parking lot. The inner layer provides a nice soft touch for your car's finish. The middle layers barrier has microscopic holes that are small enough to resist water and dust, yet large enough for moisture vapors and heat to pass out through. This car covers breathability allows any trapped moisture, seam seepage or condensation to evaporate which safeguards against mold and mildew build up that are common in an inexpensive covers. The outer layer resists sun and UV rays and is excellent for all weather outdoor storage. This all-weather-resistant material will help keep your vehicle clean and protected.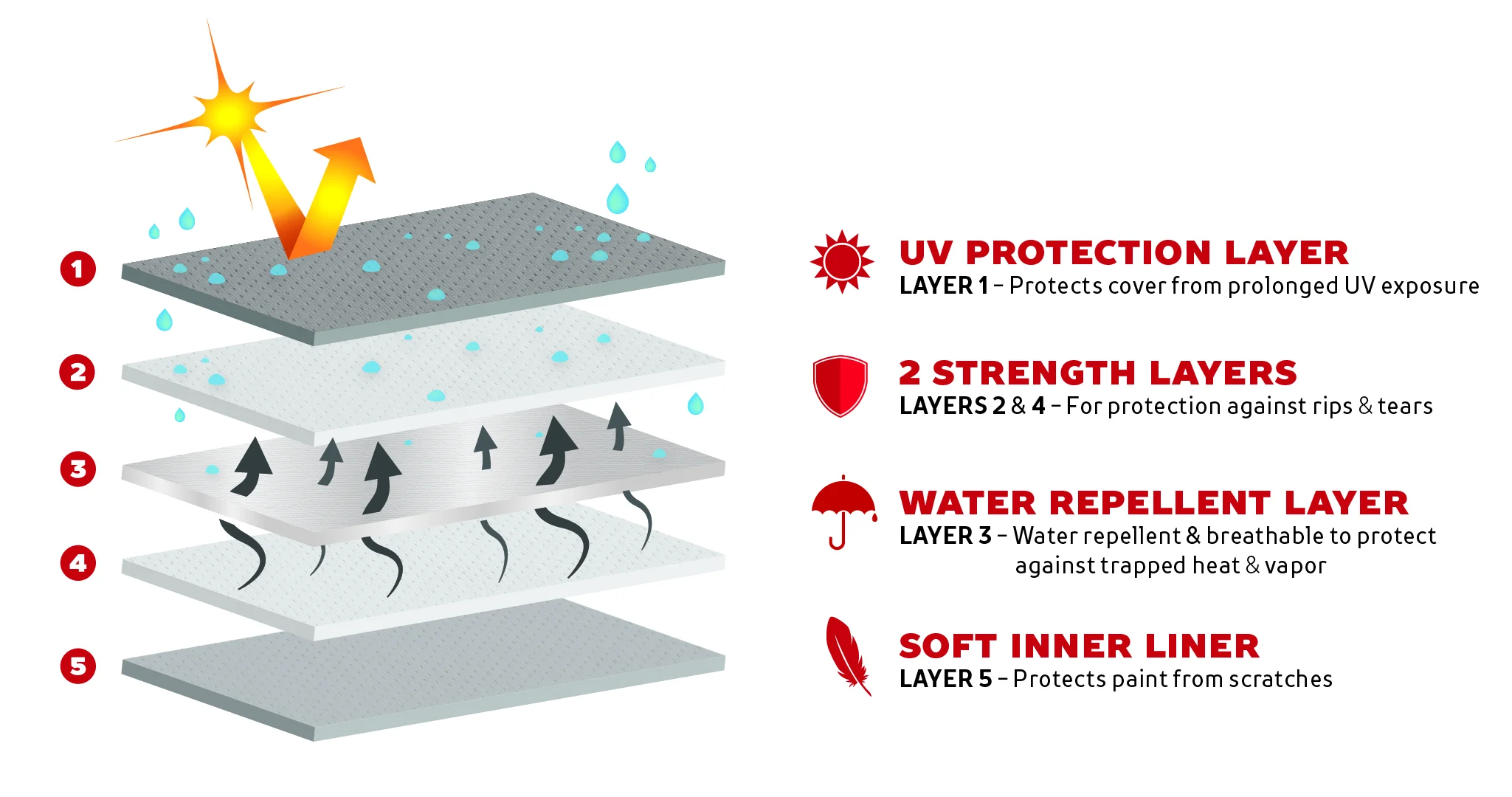 Layer 1: Face Side - Polypropylene with UV inhibitors.
Layer 2: Polypropylene, additional strength.
Layer 3: Polyethylene Film, water repellency layer yet still breathable.
Layer 4: Polypropylene, additional strength
Layer 5: Soft Spunlace, soft inner liner to protect finish on vehicle
A breathable membrane to allow moisture vapor to escape and to keep dust out, soft inner liner for scratch resistance, extra thickness to help against dents and dings.
Covercraft 5 Layer All Climate Softback Outdoor Car Covers
CarCoverUSA Reviews for Covercraft 5 Layer All Climate Softback Outdoor Car Cover
---
2004-2023 CarCoverUSA, Inc. ©
3320 Cardinal Dr # 644453
Vero Beach, FL 32964