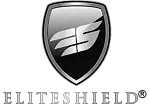 Elite Marine Pontoon Covers - 2 Colors (Blue and Gray), 3 Sizes Let You Custom Fit Your Pontoon Boat
Elite Pontoon Boat Covers: Select Size ▼
| Part # | Size | Color | Price | |
| --- | --- | --- | --- | --- |
| EBR-PT1 | Fits 17 ft. to 20 ft. Pontoon boats beam width to 96" ( w/ trailer kit ) | Blue | $179.99 | |
| EBR-PT2 | Fits 21 ft. to 24 ft. Pontoon boats beam width to 102" ( w/ trailer kit ) | Blue | $189.99 | |
| EBR-PT3 | Fits 25 ft. to 28 ft. Pontoon boats beam width to 102" ( w/ trailer kit ) | Blue | $199.99 | |
| EGR-PT1 | Fits 17 ft. to 20 ft. Pontoon boats beam width to 96" ( w/ trailer kit ) | Gray | $179.99 | |
| EGR-PT2 | Fits 21 ft. to 24 ft. Pontoon boats beam width to 102" ( w/ trailer kit ) | Gray | $189.99 | |
| EGR-PT3 | Fits 25 ft. to 28 ft. Pontoon boats beam width to 102" ( w/ trailer kit ) | Gray | $199.99 | |
| ENV-PT1 | Fits 17 ft. to 20 ft. Pontoon boats beam width to 96" ( w/ trailer kit ) | Navy | $179.99 | |
| ENV-PT2 | Fits 21 ft. to 24 ft. Pontoon boats beam width to 102" ( w/ trailer kit ) | Navy | $189.99 | |
| ENV-PT3 | Fits 25 ft. to 28 ft. Pontoon boats beam width to 102" ( w/ trailer kit ) | Navy | $199.99 | |
The best pontoon boat cover is waterproof, sun-resistant and UV protected and adjustable to custom fit most pontoon boats. Elite Marine's pontoon boat covers include a 1-year factory warranty, and they are made of:
Heavy duty 600 Denier polyester
Heavy duty shock cord hems to secure a tight fit
QuikSnap adjustable strapping system for trailering and storage
All Season & Winter Pontoon Boat Covers
Looking to winterize your pontoon boat? This is the ideal pontoon boat cover for winter storage. Rope attaches to rugged non-scratch D rings that have no grommets to pull out or scratch. Adjustable transom flap offers a superb fit. Tie-down rope and two stern-fit elastic cords included. Elastic cord sewn into entire bottom hem provides a tight, custom fit over most pontoons. Tough polyester fabric won't shrink or stretch and is much stronger than ordinary cotton canvas. Resistant to mildew and UV damage.
Heavy Duty Trailerable Pontoon Boat Covers
Looking for a cover when you trailer your pontoon boat? The integrated buckle and strap system for easy fitting and trailering has adjustable straps that snap into quick release buckles on the cover. Includes: storage bag and trailering straps, transom flap tie down rope, and two stern fit elastic cords. Adjustable elastic cord sewn into entire hem provides a tight, custom fit for most size pontoon boats. Dual air vents reduce inside moisture and ballooning of cover at high speeds. Adjustable transom flap for a superb fit. High strength polyester canvas designed for extra durability and all weather protection. Fabric coating technology and heavy duty fabric for maximum water resistance and repellency. Resistant to mildew and UV damage. Won't shrink or stretch.

Care and Cleaning - Spot clean with water, a mild soap and a sponge. Don't use abrasive cleaners or brushes. Be sure your cover is dry before storing it. If you store your cover when it's wet it can be damaged by mildew.
Storage - A handy storage bag is provided to store your boat cover in. If you wish to store your cover for an extended period, be sure that it is completely dry before storage.
Click Here For

Boat Accessories
CarCoverUSA Reviews for Elite Pontoon boat covers ShorePro Part# EGR-PT1
Product Details
Part Number: EGR-PT1
Product: Elite Pontoon boat covers ShorePro
Description: Elite Shoreshield and Wavepro Pontoon Covers are trailerable or great for mooring. They are made of a rugged 600 denier polyester that is 100% waterproof and has a special coating for long term UV protection. There is a heavy-duty shock cord hem to ensure a tight secure fit. Also included is a QuikSnap adjustable strapping system to be use when trailering. Available in blue or gray.
Price Valid Till: 03/27/2022

---

2004-2021 CarCoverUSA, Inc. ©
645 Rossville Ave STE 3 #90004
Staten Island, NY 10309