Coverking Auto Body Armor Car Cover material takes the stretch of Coverking Satin Stretch custom covers, and combines it with all weather protection.
A middle layer of Thermoplastic Polyurethane (TPU) provides your vehicle with the best water resistance available from a Custom Car Cover today. Two outer layers of woven polyester reinforce and protect the inner layer while allowing breathability. Protect your vehicle from the elements while keeping a perfect fit ! Soft inner fleece lining.
Coverking AutoBody Armor - HEAVY DUTY INDOOR & OUTDOOR COVER
AutoBody Armor Car Cover Material

Coverking AutoBody Armor™ Custom Car Cover
Autobody Armor combines the sleek Satin Stretch fit with the protection of Silverguard.
Highest water resistance and breathability.
Provides maximum protection from damaging UV rays.
Three outer-layers to protect against the elements, including preventing nicks and dings.
Includes soft inner fleece lining to pamper the finish of your car.
Advanced Car Cover Patterns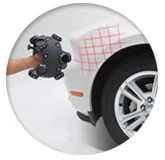 Coverking car covers are made to order, crafted specifically for your vehicle using computer aided designs.
Superior Performance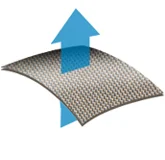 Coverking engineers design its fabrics, specify material composition and construction, meeting the most stringent auto test requirements.
Fewest Cover Seams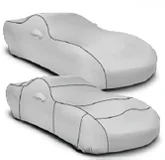 Extra seams increase the chance of leakage and failure. Coverking car covers have the fewest possible seams, best looking and fitting.
Customization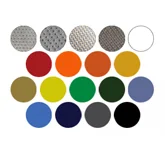 Coverking car covers available in 9 materials, for indoor & outdoor use + many color choices.
Quality Construction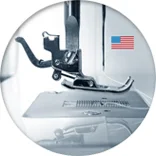 Coverking outdoor car covers are sewn using double needle overlapped leak resistant seams, + backup stitch.
Coverking's Autobody Armor offers maximum protection for both indoor and outdoor use. This custom car cover features three layers of fabric to create a strong barrier against water, UV rays, dirt, dust, animal droppings and pollutants. All fabrics are made from breathable materials to eliminate condensation under the cover. To further protect the finish of your car, we've added a soft fleece liner for a gentle enclosure around your Vehicle. As with all Coverking covers, Autobody Armor is manufactured to the exact specifications of your Vehicle with mirror and antenna pockets included. This custom cover will fit your Vehicle like a glove. Three layers of material for maximum protection.
Outer layer of woven polyester for maximum protection.
Durable inner polyurethane layer for maximum water resistance.
Soft inner lining to protect the finish of your Vehicle.
Highest level of UV protection and water resistance.
Custom-fit styling to the exact specifications of your Vehicle.
Special neoprene elastic tensioners in front and rear to hold the cover firmly in place
Includes covered grommets for use with optional cable and lock kit.
Manufactured using Coverking's unique double-stitching and waxed thread technique to virtually eliminate leaks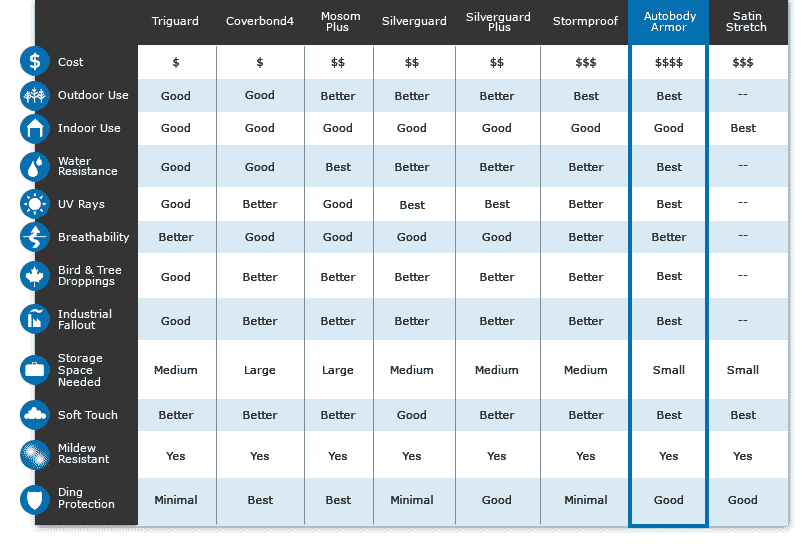 CarCoverUSA Reviews for Coverking Custom Car Cover AutoBody Armor Part# CVC4AB98
Product Details
Part Number: CVC4AB98
GTIN: 715928292795
Product: Coverking Custom Car Cover AutoBody Armor
Description: Coverking AutoBody Armor Custom Car Cover. Autobody Armor combines the sleek Satin Stretch fit with the protection of Silverguard. Highest water resistance and breathability. Provides maximum protection from damaging UV rays. 3 outer-layers to protect against the elements including preventing nicks and dings. Includes soft inner fleece lining to pamper the finish of your car. HEAVY DUTY INDOOR and OUTDOOR COVER. Coverking Autobody Armor offers maximum protection for both indoor and outdoor use. This custom car cover features 3 layers of fabric to create a strong barrier against water UV rays dirt dust animal droppings and pollutants. All fabrics are made from breathable materials to eliminate condensation under the cover. To further protect the finish of your car there is a soft fleece liner for a gentle enclosure around your Vehicle. Autobody Armor is manufactured to the exact specifications of your vehicle with mirror and antenna pockets included. This custom cover will fit your vehicle like a glove. 3 layers of material for maximum protection. Outer layer of woven polyester for maximum protection. Durable inner polyurethane layer for maximum water resistance. Soft inner lining to protect the finish of your vehicle. Highest level of UV protection and water resistance. Custom-fit styling to the exact specifications of your vehicle. Special neoprene elastic tensioners in front and rear to hold the cover firmly in place. Includes covered grommets for use with optional cable and lock kit. Mirror and antenna pockets included. Manufactured using Coverking unique double-stitching and waxed thread technique to virtually eliminate leaks.
Price Valid Till: 03/27/2022

---

2004-2021 CarCoverUSA, Inc. ©
645 Rossville Ave STE 3 #90004
Staten Island, NY 10309