Covercraft WeatherShield HP Car Cover Covercrafts ultimate all weather high performance fabric with technological advances have made it almost totally fade resistant.
Covercraft Weathershield HP Car Covers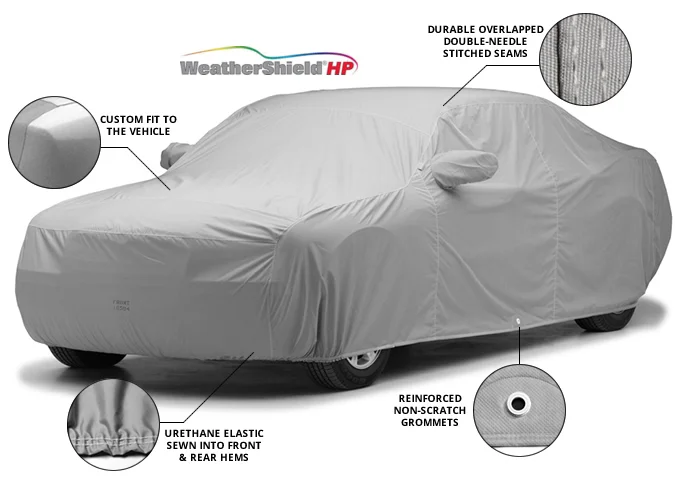 Starting at $365.99
Enter Your Vehicle Info Below
Eco friendly material is finished EPIC by Nextec encapsulation technology to shed moisture and harmful UV rays. Weathershield HP Car Cover are rated best for all weather outdoor storage protect from sun, UV, pollution, dirt, dust, tree sap, bird crap. They breathe to allow moisture and condensation to escape from under the cover, preventing surface damage and interior mildew. Available in color choices, and Covercrafts custom 80,000 plus patterns. WeatherShield HP car covers are lightweight compact favor daily use and storage, can be cleaned in home washer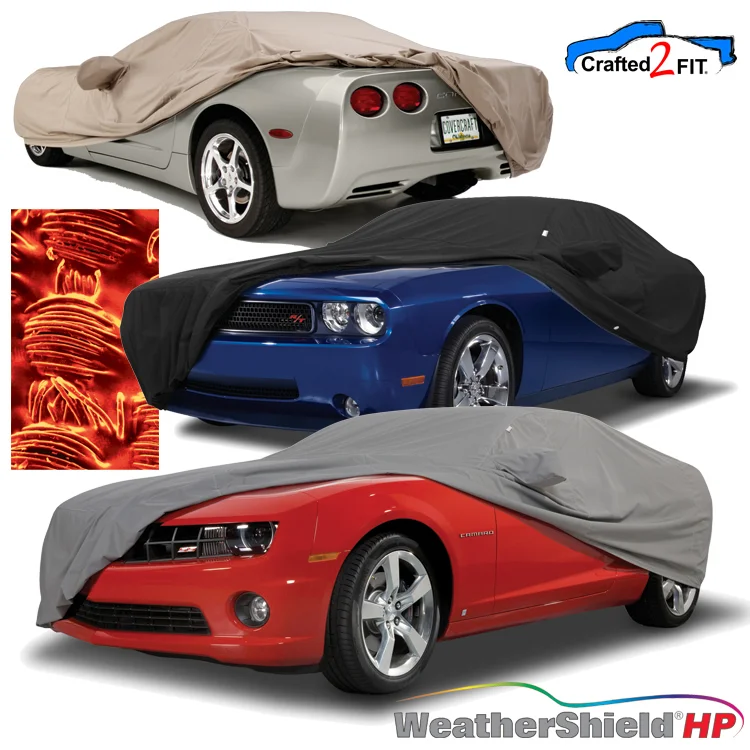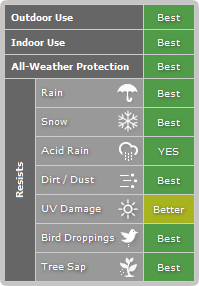 Blue Black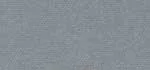 Gray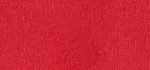 Red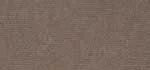 Taupe
* Color may vary since these are digital images
WeatherShield's Features and Benefits
Dramatic Rain Dispersion sheds water as soon as it hits the cover.
Superior Dry Time sheds moisture, just shake the cover and it dries in minutes.
Breathable allows heat, moisture and condensation under the cover to easily escape.
UV Resistant Special additives to the encapsulation formula reduce fabric UV degradation.
Superior Paint Finish Protection Silicone polymers used in the encapsulation formula help create a silky smooth finish that's even less abrasive than flannel.
Folds up Small packs into roughly 1/3 the volume of multi layer fabric covers.
Easy clean wash and dry in home machine.
Durable Fade Resistant Premium solution dye fibers resist fading and hold color longer.
Perfect for long-term outdoor storage.

WeatherShield HP Custom car Covers partnered with Nextec Applications, Inc., a technology leader that pioneered a new process for creating performance fabrics used in the outdoor industry. By using precise polymer placement and special chemistries, they were able to place protective finishes inside the fabric, encapsulating the actual woven fibers to transform ordinary fabric into extra-ordinary! Working with Nextec's extensive R&D resources Covercraft created what is considered the perfect fabric for outdoor or indoor vehicle protection. WeatherShield® HP High Performance is manufactured with solution-dye fibers which makes fabrics more fade resistant and is currently one of the most ecologically responsible ways to produce fabric. Solution-dye isn't really a dye process, the color pigments are mixed into the compound that is extruded as thread. This puts the color all the way through each fiber, fade resistant and saves 1,000 gallons of water for every 1,000 yards of fabric produced since they don't have to surface dye the fabric! To construct this amazing fabric, pre finishing chemistries are applied to the solution-dye polyester fabric to prep it for the encapsulation process. Nextec proprietary equipment then applies a viscous gooey patented mixture of silicon-based polymers onto the fabric. Energy heat and pressure is applied to the polymers, working them inside the fabric and wrapping the individual fade resistant fibers. All but the smallest spaces are filled and the micro holes that remain allow the fabric to breathe so any moisture or heat under the cover can easily escape. Specially designed ovens cure the polymers to a solid state and the fabric is ready to make into covers. No microfibers, no laminates, no surface coatings. EPIC® by Nextec's encapsulation process delivers all weather protection, compact pack ability, easy care, and a soft-to-paint touch without sacrificing breathability. WeatherShield HP is not waterproof, but kept clean it will shed most water and help prevent dust, dirt, bird droppings and tree sap from reaching the vehicle surface. The encapsulation technology goes INSIDE the fabric, around the fibers, resulting in a silky smooth finish that glides over fine paint finishes. Nextec engineers married solution-dyed fibers to the EPIC finish in an environmentally friendly process that features much lower CO2 emissions. lso called dope-dyeing the high performance polyamide fibers require no dyeing after weaving, saving water and energy consumption and slashing wastewater, a byproduct of traditional surface dye processing. Color permanency is the key to the WeatherShield HP. The color is extruded inside the fibers for maximum fade resistance, not a surface dye coating. The result is a cover that's provides all-weather protection, machine washable, fade resistant AND environmentally friendly! WeatherShield HP car covers weigh only 5-ounces per square yard, packs into 1/3 the space, and a mid-sized cover or smaller can be washed and dried at home. WeatherShield HP car covers provide immediate water dispersion, dries in minutes, is dust proof and UV resistant, and breathes to allow moisture to escape while keeping your vehicle dry and clean. WeatherShield HP car covers patented immersion process uses heat and pressure to make ordinary fabric extraordinary! Covercraft's WeatherShield custom car features Nextec, a finish that uses a patented encapsulation process to place an ultra-thin film around the fabric fibers. This durable barrier is built into the fabric and between the fiber bundles, safeguarding your vehicles interior and finish. WeatherShield car covers are heavier thread construction provide double the tear and tensile strength of most vehicle covers, and can assist against minor paint damage! These fibers are then spun into yarn, resulting in permeated color throughout the fabric, creating a consistent, lasting color. The covers glide over fine paint finishes for easy installation and removal.
Covercraft Weathershield HP Car Cover
CarCoverUSA Reviews for Covercraft Weathershield Hp Car Cover
2004-2023 CarCoverUSA, Inc. ©
3320 Cardinal Dr # 644453
Vero Beach, FL 32964