Covercraft Weathershield HD Car Cover custom patterned WeatherShield HD car covers shed moisture immediately and all you have to do is shake the cover and it will dry in minutes.
Covercraft Weathershield HD Car Covers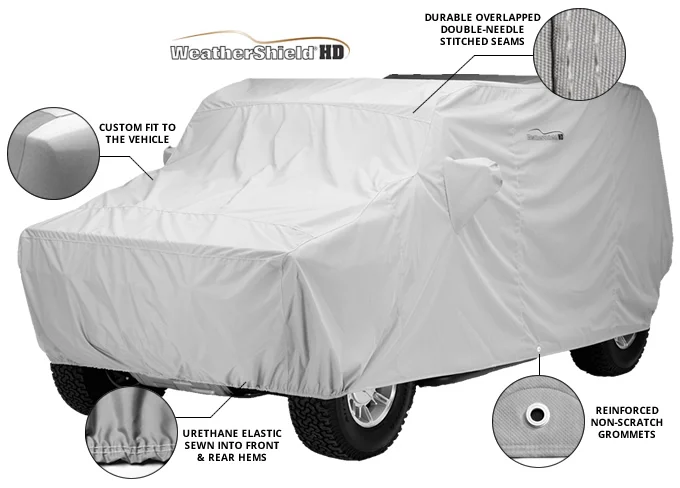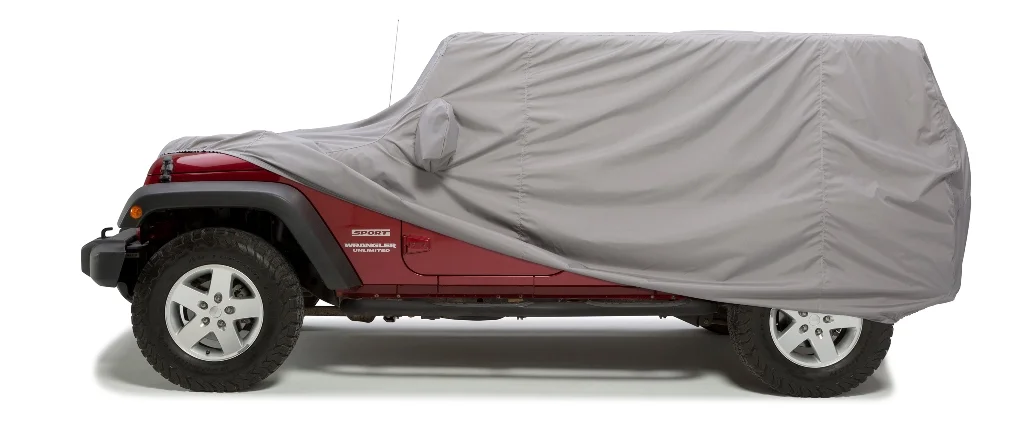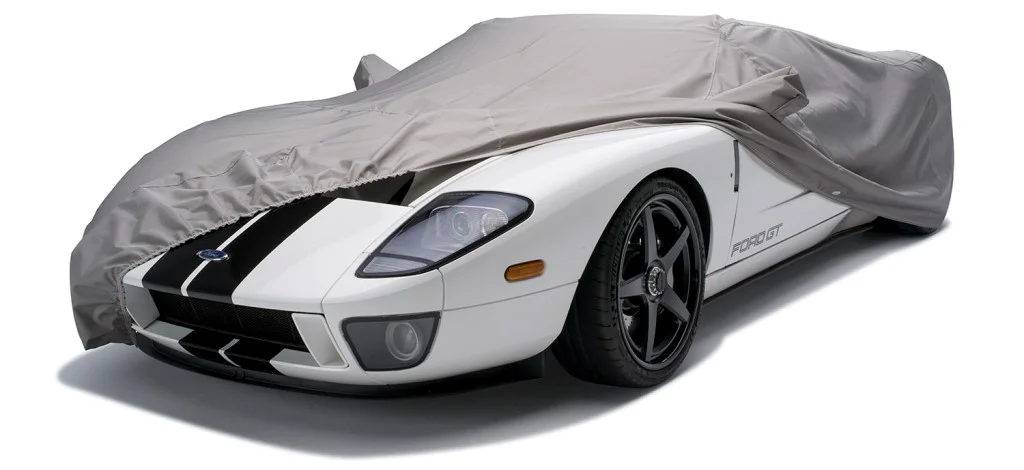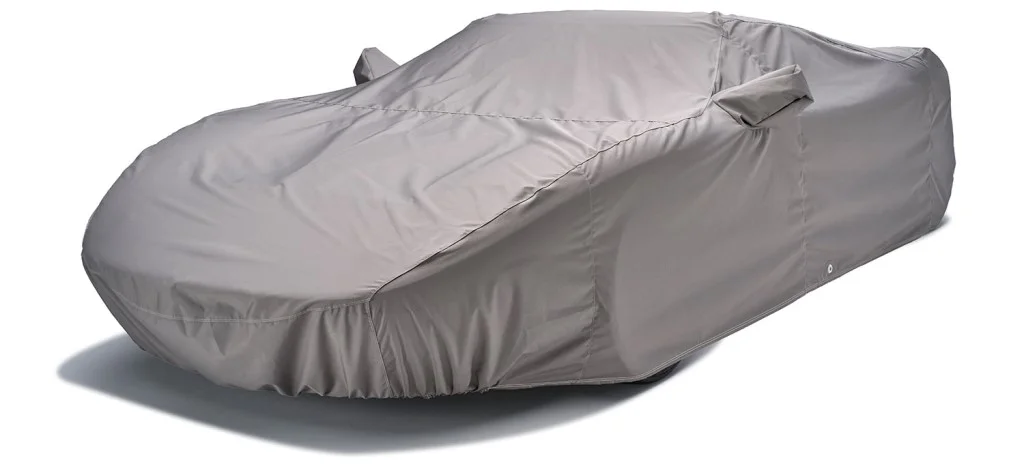 Starting at $529.99
Enter Your Vehicle Info Below
WeatherShield HD car covers fold to about 1/2 the size of non-woven covers and breathe to let moisture and heat escape from under the material. Covercraft's WeatherShield HD car covers feature Nextec, a finish that uses a patented encapsulation process to place an ultra-thin film around the fabric fibers. This durable barrier is built into the fabric and between the fiber bundles, safeguarding your vehicles interior and finish. Shop the full outdoor car cover collection by Covercraft.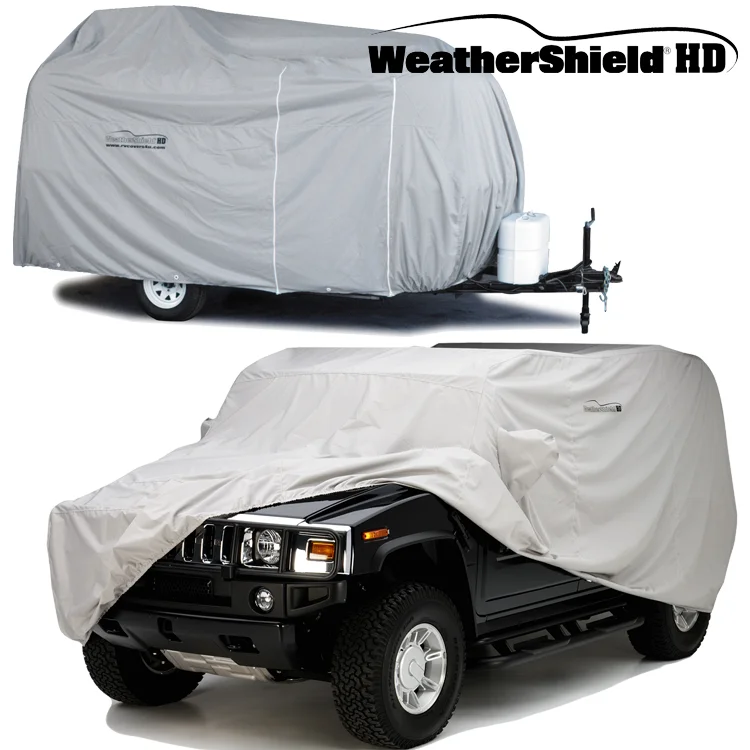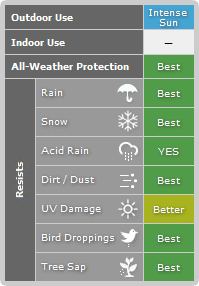 Weathershield HD
Weathershield HD Heavy Duty Version for Maximum Sun and Weather Protection
Dramatic Rain Dispersion the fabric sheds water as soon as it hits the cover.
Superior Dry Time just shake the cover and it dries in minutes.
Breathable allows heat, moisture and condensation under the cover to easily escape.
UV Resistant additives prevent fabric degradation.
Superior Paint Finish Protection silicone polymers create a silky smooth finish.
Durable Fade Resistant solution dye fibers mean the covers resist fading and hold their color longer.
Patented immersion finish.
Warranty: 6 Years
Developed primarily for intense sun environments and long term storage, WeatherShield® HD uses heavy denier thread for maximum UV opacity. People who live in intense sun climates and along the coast will benefit most from this extreme performance fabric as well as owners seeking the best cover for long term all weather out door storage. WeatherShield® HD process saves 1,000 gallons of water for every 1,000 yards of fabric produced. WeatherShield HD not only provides UV opacity, it repels water, blocks dust, tree sap and bird droppings, and is still breathable to allow moisture and heat to escape from under the cover. The base material for WeatherShield HD is woven by Glen Raven Mills the makers of Sunbrella, using solution dyed UV resistant polyester fibers. Not only is the fabric solution dyed, the 300 denier construction is 40% heavier than regular WeatherShield HP and the heavier denier thread provides double the tear and tensile strength. This superior base fabric is then finished with the patented EPIC by Nextec encapsulation process, the same high performance finish used on WeatherShield HP fabric. Using computer controlled proprietary processes Nextec forces specially formulated polymers inside the fabric to bond to each individual thread and fill the valleys between the woven fibers. These special polymers have amazing elasticity to block moisture and dirt, while still maintaining the breathability of the fabric. Nextec's slogan is "Outsmart the Outdoors". It's not as compact as WeatherShield HP, and the heavier denier fibers aren't as silky-smooth, but for maximum performance in the harshest environments you can't beat WeatherShield HD.
Covercraft WeatherShield HD Car Cover
CarCoverUSA Reviews for Covercraft Weathershield Hd Car Cover
---
2004-2023 CarCoverUSA, Inc. ©
3320 Cardinal Dr # 644453
Vero Beach, FL 32964