Covercraft Polyester SeatSavers waterproof seat covers made with polyester fabric heavy-duty.
Covercraft Waterproof SeatSaver Seat Covers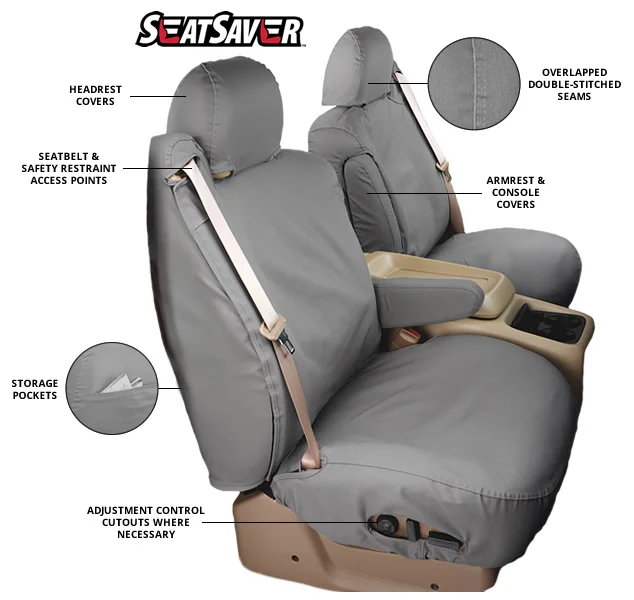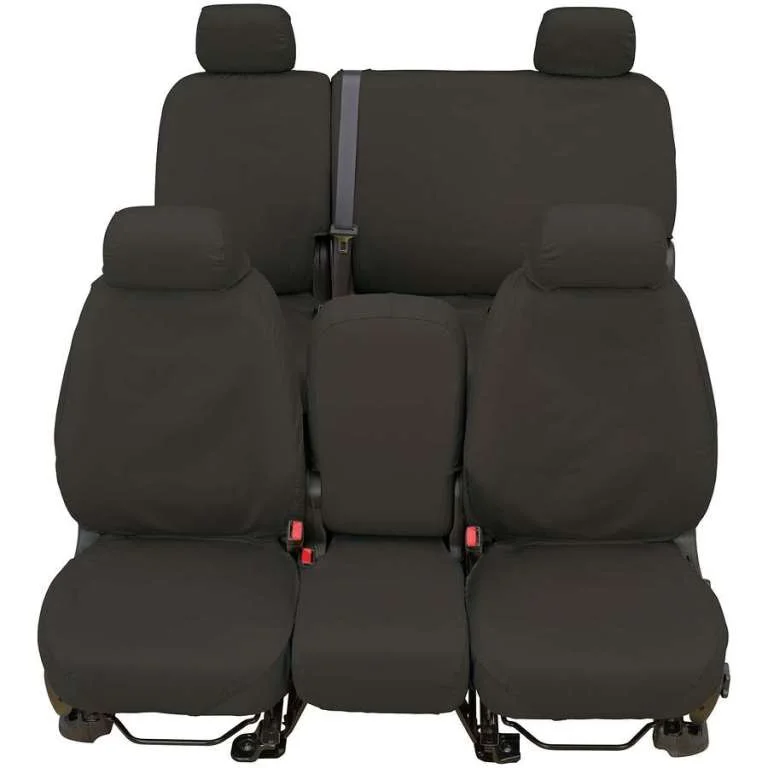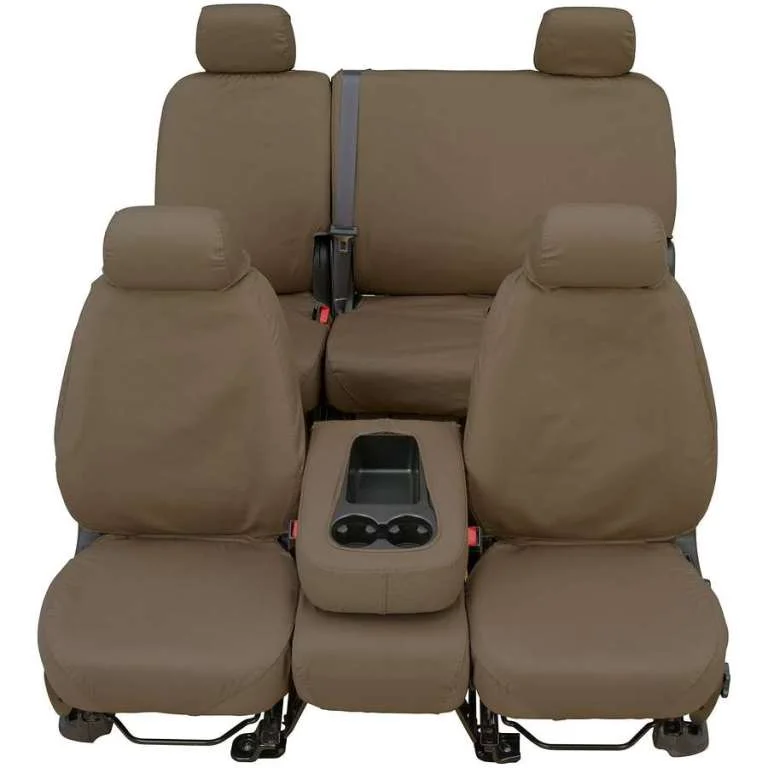 Starting at $119.99
Enter Your Vehicle Info Below
Waterproof seat covers are perfect for work vehicles and protection from pets and kids. Covercraf waterproof polyester fabric is the preferred fabric for those vehicles in farming and oil fields.
* Available for
PU Trucks, SUV's, Vans and Wagons
.

Covercraft Waterproof SeatSaver Seat Covers


Waterproof polyester fabric
Durable for tough working conditions
Ideal for wet weather situations
2 Color Options
Durable, coated polyester
Overlapped, double-needle stitched seams
Ideal for vehicles used in wet work climates
Available in Gray and Taupe
Covercraft Factory Warranty: 3-Years


2 Color Choices:

Gray (GY)

Taupe (TP)
Over 25,000 Custom Fit Seat Cover Patterns

Waterproof Seat Savers - Covercraft Polyester Seat Covers
Your seats are exposed to all the worst kind of abuse. UV rays, dirt, mud, wet clothing, animals and kids all contribute to their destruction. Seat Savers from Covercraft Industries are custom fit to your vehicle's seats and provide the ultimate in protection. Easy to install and remove, these Covercraft Seat Savers protect front seats, as well as 2nd and 3rd row seats. When dirty, wash and dry at home. Seat Saver Covercraft seat covers are available for bucket seats or multiple bench seats in your truck or SUV, plus they include cutouts provided for seat adjustment knobs, seat belts, etc. Covercraft Seat Savers are fabricated from heavy-duty poly cotton fabric which allows you and your seats to breathe, eliminating that tacky, sticky feeling that vinyl or neoprene type seat covers can cause while driving. Their quality construction features overlapped and double-stitched seams for durability, and the material is treated with a water repellency finish that blocks liquid from reaching your seats. For the ultimate in seat protection install Seat Savers. Best of all they are easy to install and remove. Whenever they get soiled just pull them off and throw them in a home washer and dryer!
We're saving a seat for you!
Custom Fit / Patterned Seat Protection for Pickups & SUVs
Protection from Kids, Dogs, Work, Weekends, etc.
Choice of front, 2nd, or 3rd seats
Front seats - sold as a set or pair (if buckets)
Throw in Home Washer When Dirty
Waterproof Polyester SeatSaver Seat Covers from Covercraft
CarCoverUSA Reviews for Covercraft Waterproof Seatsavers
---
2004-2023 CarCoverUSA, Inc. ©
3320 Cardinal Dr # 644453
Vero Beach, FL 32964