Covercraft UltraTect Car Cover durable outdoor protection high performance fabric at a moderate price thats easy to use & clean.
Covercraft UltraTect Car Covers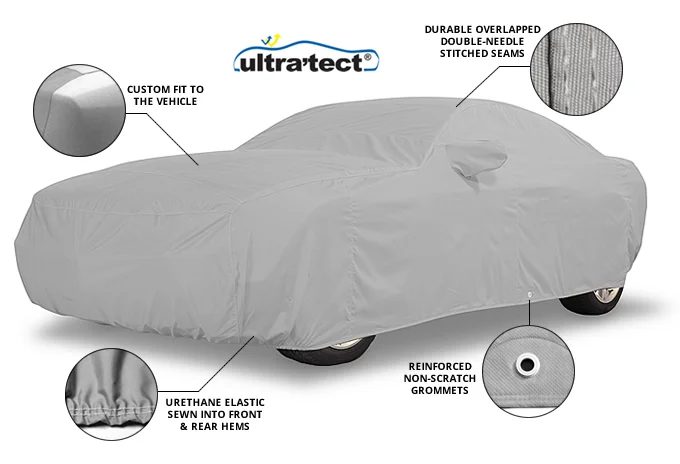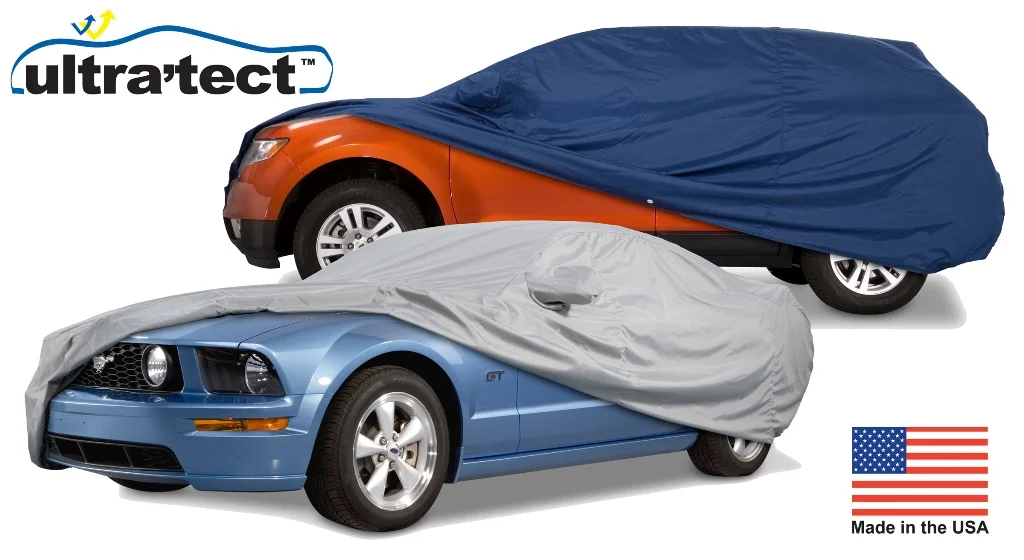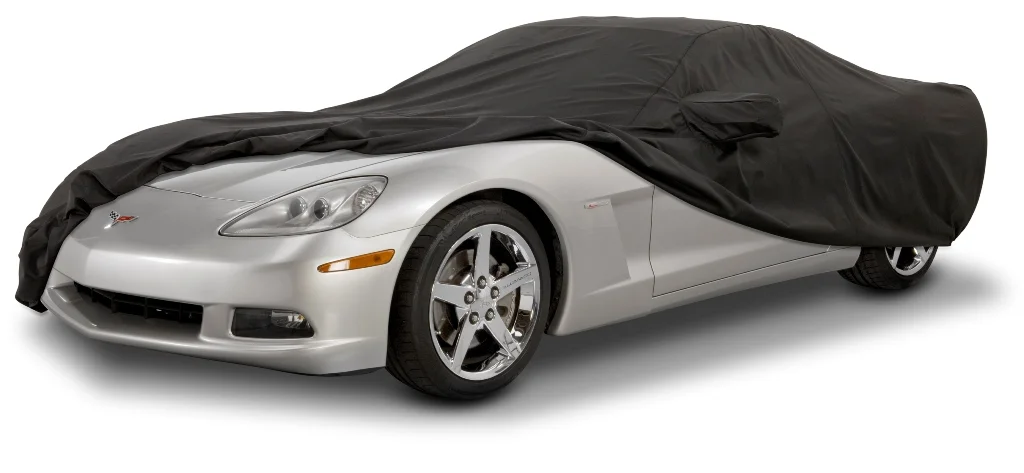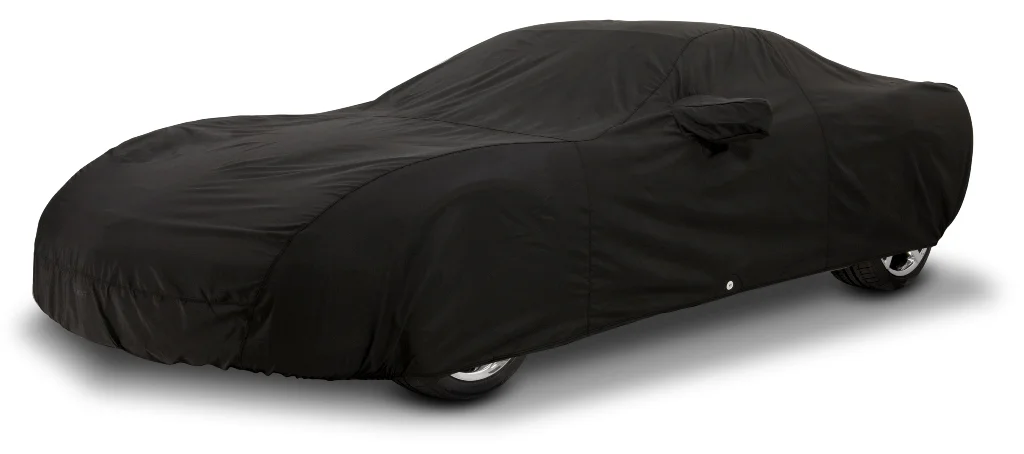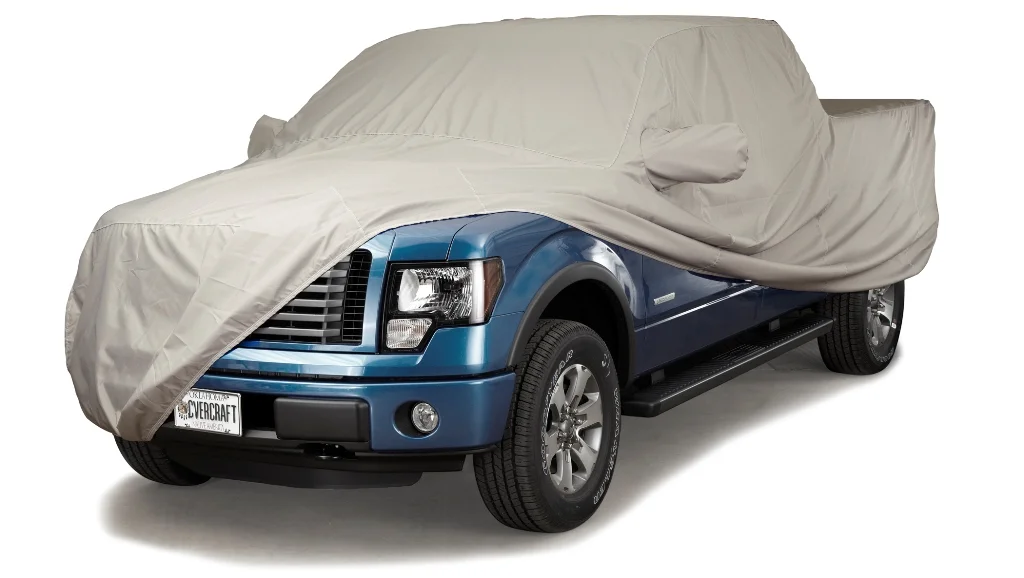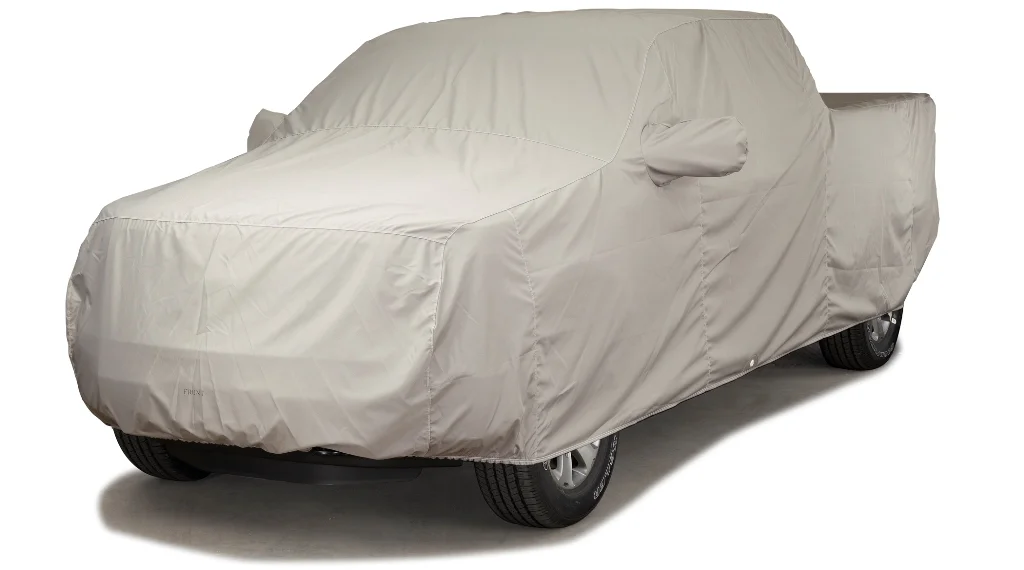 Starting at $299.99
Great UV and fade resistance, breathability, Ultratect car cover is made from a solution-dye WeatherMax®SL fabric. UltraTect Car Covers will retain its color and strength in extended outdoor exposure, while providing a high degree of water resistance and UV protection. HydroMax finish on both sides of the fabric protects against rain, bird droppings and dust, while maintaining the fabric's breathability.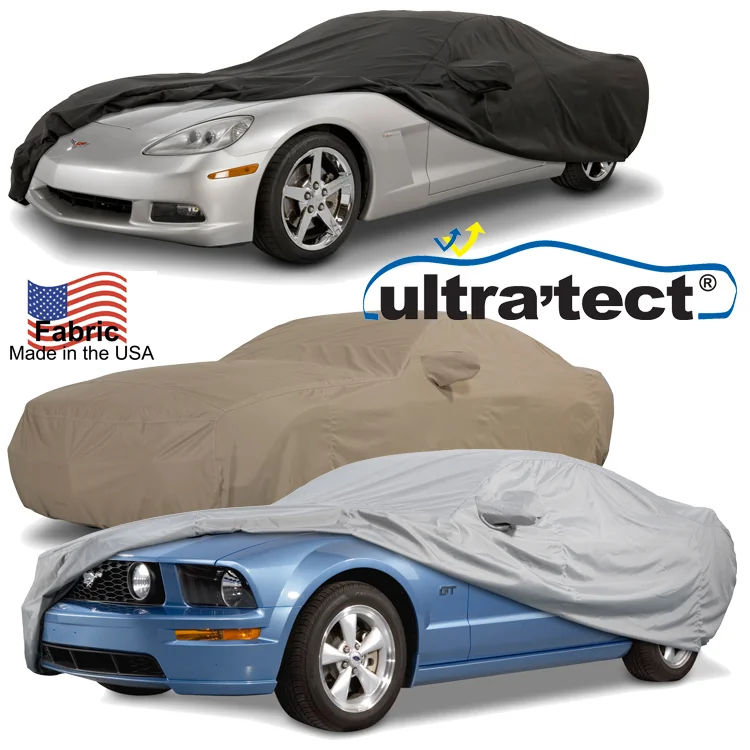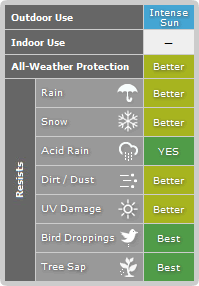 Black (UB) Gray (UG) Blue (UL)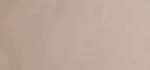 Tan(UT)
* Color may vary since these are digital images
Ultratect car cover developed in partnership with Safety Components Fabric Technologies (SCFTI), a U.S. textile firm and leader in woven fabric technology. Eco Conservation Friendly protects your vehicle and + the environment! Ultratect car covers use a superior fade resistant solution-dye production process that saves water. Covercraft has constantly reviewed and tested fabrics in their quest to provide protection for your vehicle during daily and extended outdoor exposure. WeatherMax SL yarns have the color added to the polymer before it is extruded into yarn, providing maximum fade resistance by making each fiber a solid color, not just surface dyed. These fibers also are designed to have minimal stretch, so Ultratect car covers hold their shape. Protecting against rain while allowing the cover to breathe. Can be cleaned in a home washer and dryer. UltraTect car covers weight makes it light enough to handle easily, while heavy enough to keep it in place.
High performance woven fabric made from solution-dyed WeatherMaxSL
Excellent UV protection, available in 4 color choices
Fade / water resistant, each fiber is a solid color, not surface dyed.
Strong superior shape retention - minimal stretch fibers resist sagging.
Double 150 denier yarns woven in both machine cross directions.
Luxurious soft finish glides over the vehicle finish.
Excellent UV Protection - ideal for use in areas subject to prolonged sun exposure.
Easy to Use - heavy enough to stay in place and light enough to handle.
Easy to Clean - in home washer & dryer.
Gray, Tan, Black and Blue
5 Year Factory Warranty
Outdoor Use
Covercraft UltraTect Car Covers
Covercraft UltraTect Car Cover Care
CarCoverUSA Reviews for Covercraft Ultratect Car Cover
---
2004-2023 CarCoverUSA, Inc. ©
645 Rossville Ave STE 3 #90004
Staten Island, NY 10309