Covercraft Flannel Car Covers are the ultimate indoor car cover.
Covercraft Flannel Car Covers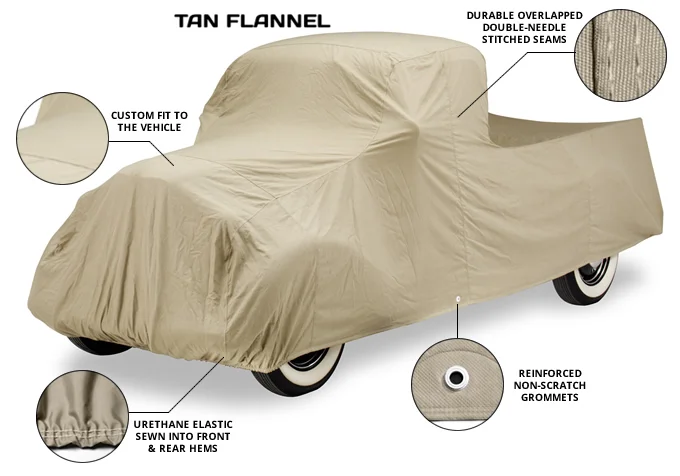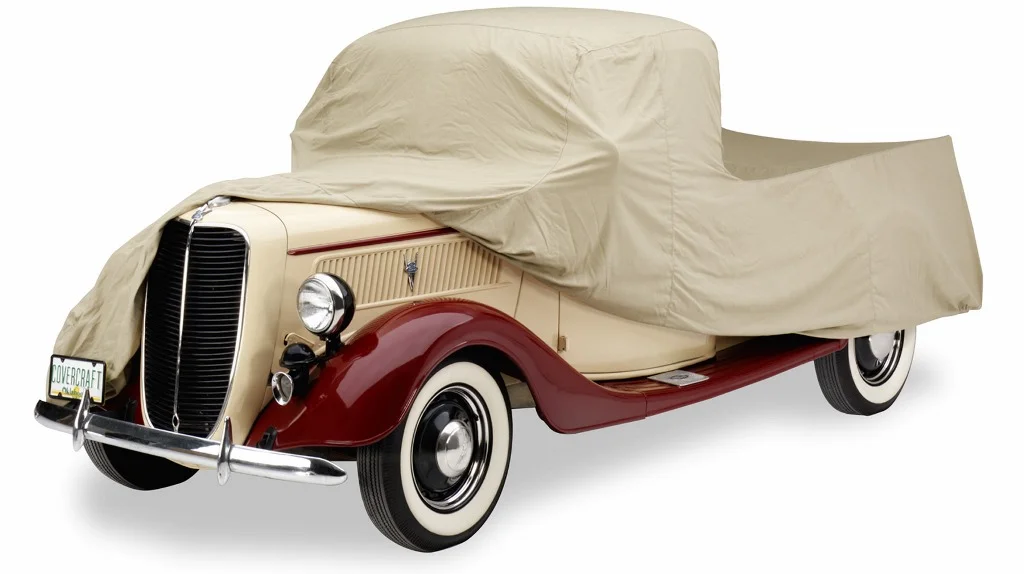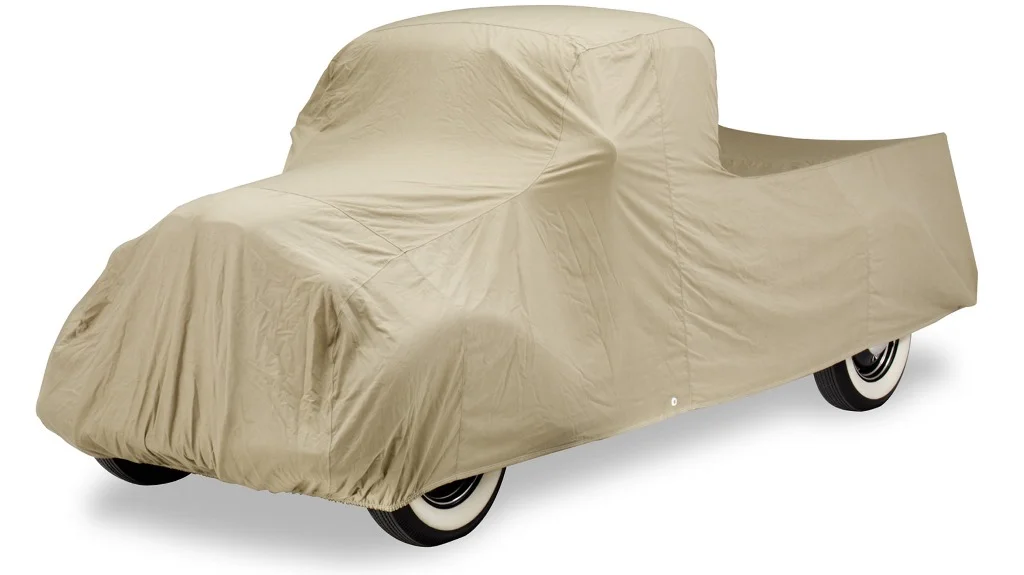 Starting at $329.99
Enter Your Vehicle Info Below
Covercraft flannel car covers are the softest 2 to 3 times thicker than other cotton and polycotton car covers, this flannel car cover is also soft-napped on the inside. The "cotton wool" type underside will protect the most delicate finish. Covercraft flannel car covers breathe so no moisture can be trapped under the car cover, and it is treated to be water repellent. The flannel fabric is resistant to mildew and rotting. Its a traditional woven fabric for the best indoor car cover protection. Covercraft Flannel provides a soft touch to pamper your paint finish. Designed primarily for indoor storage use, this flannel woven cover is constructed from a durable polycotton blend with a soft, napped underside finish.
High Performance Covercraft Flannel Indoor car cover fabric
Flannel Underside - Soft, napped finish.
Long Wearing - 50% heavier than most standard polycottons.
Breathable - Allows moisture to evaporate and will not trap heat under car cover.
Water Resistant - Treated for moisture repellency.
Rot, Mildew Resistant - Treated to resist rot and mildew
Covercraft's Classic Flannel Indoor Car Cover.
Super Soft Flannel Pampers the most expensive Paint Finish.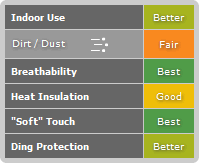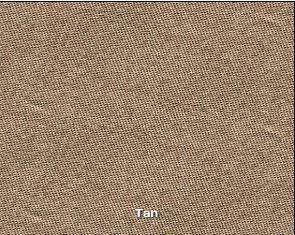 Tan Flannel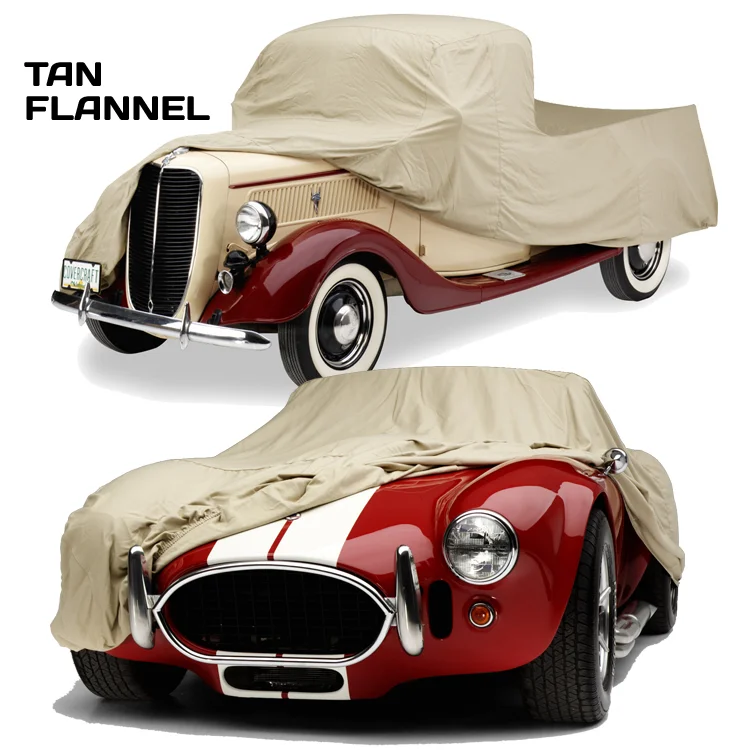 Covercraft Tan Flannel Car Cover
CarCoverUSA Reviews for Covercraft Tan Flannel Car Cover
---
2004-2023 CarCoverUSA, Inc. ©
3320 Cardinal Dr # 644453
Vero Beach, FL 32964