Covercraft 3 Layer Moderate Climate Outdoor Car Covers Custom-fit design produced against OEM standards ensures that it will fit vehicle with precision.
Covercraft 3 Layer Moderate Climate Outdoor Car Cover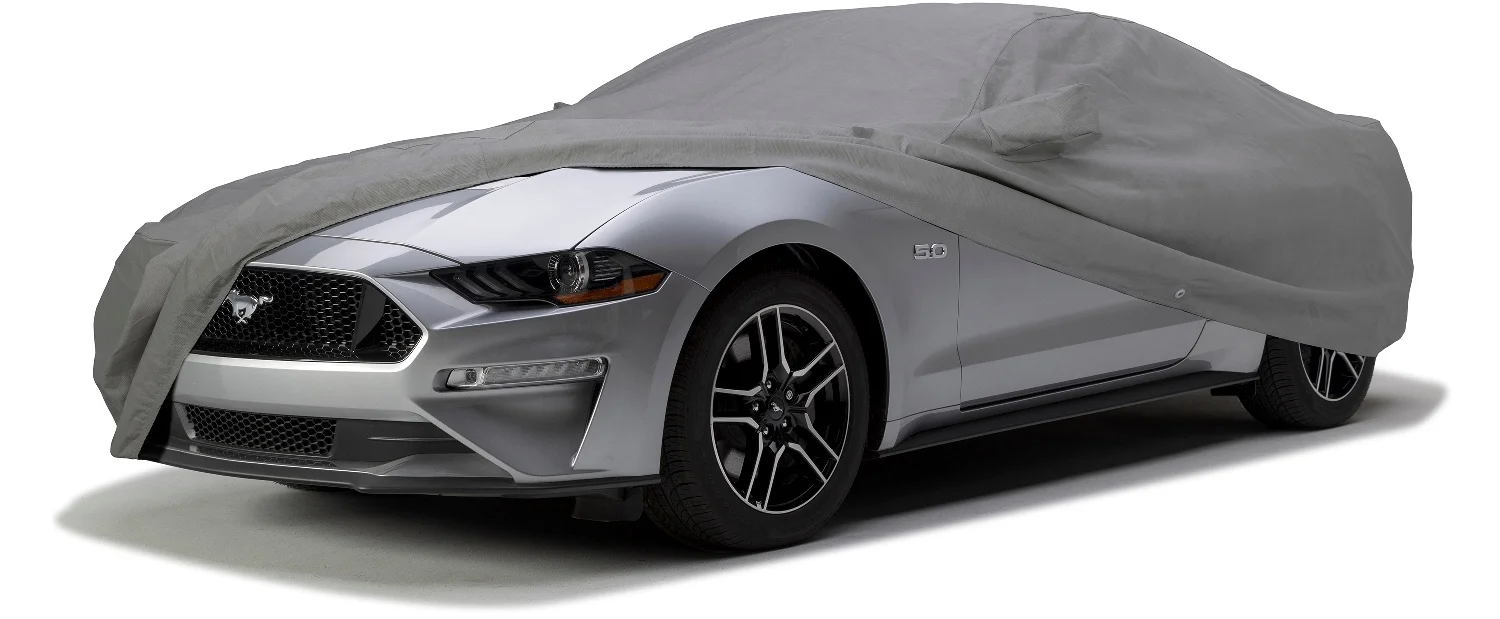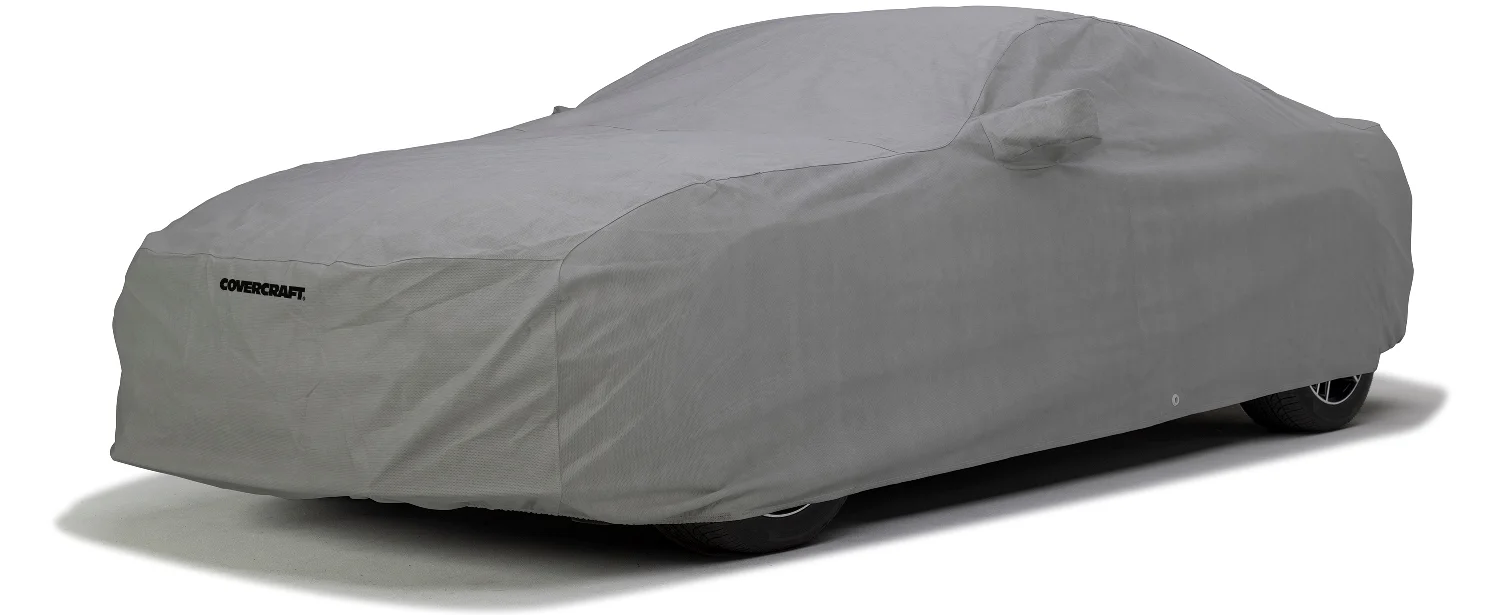 Starting at $173.99
Enter Your Vehicle Info Below
Best fitting custom cover for protection or storage in moderate climates.
Designed for outdoor use in moderate climates.
Sewn in the USA with the highest quality standards.
3 layer non-woven construction for moderate weather resistance.
Protects against moisture and dust.
Treated for extra UV resistance.
Durable yet lightweight for easy storage.
Excellent daily protection.
3-Year factory warranty.
Covercraft 3 Layer Moderate Climate Outdoor Car Covers

Covercraft 3-Layer Moderate Climate Car Cover the best fitting custom car cover for protection in moderate weather conditions. Features 3-layers of protection to provide protection against the elements and specially treated with UV resistance. Keeps your vehicle protected outdoors, also great for indoor storage. Lightweight 3-layers protect from dust, pollen, sun, UV, rain, etc. Features include reinforced non-scratch grommets with soft felt backing, overlapped double-stitched seams, and urethane elastic front and rear hems. Excellent performance at a competitive price, 3 layer's that filter out pollutants, dust, dirt, tree sap, bird crap, etc. The inner film barrier has microscopic holes that stop water from passing through it, but allow any heat and moisture vapors to escape from under the cover. Breathability and mold, mildew protection.

Layer 1: Face Side - Polypropylene with UV inhibitors.
Layer 2: Polyethylene Film, water repellency layer yet still breathable.
Layer 3: Polypropylene.
A breathable membrane to allow moisture vapor to escape and to keep dust out, lightweight & compact for storage.
3 Layer Moderate Climate Car Cover
CarCoverUSA Reviews for Covercraft 3 Layer Moderate Climate Outdoor Car Cover
---
2004-2023 CarCoverUSA, Inc. ©
3320 Cardinal Dr # 644453
Vero Beach, FL 32964