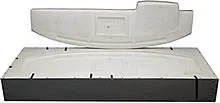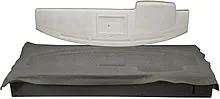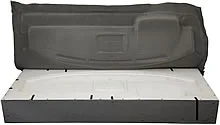 The Ultimat is a "soft molded" dash cover that is constructed as a one piece dash cover. There are no seams or sew in pieces like regular DashMat patterns have. The installation instructions we send out with the product is a general guide for all Dash Mats including DashMat Poly carpet, Ultimat, VelourMat, SuedeMat, Ltd. Edition.


* Dash Cover Colors vary since these are digital images.
Notes:
- Actual Dashboard cover colors vary from what you see on your screen.
- For maximum windshield glare & reflection reduction we recommend the darker colors.
- In dash speakers are not cut out of dash covers because the fabrics do not distort sounds. DashMat like fabrics are used as speaker covers by stereo component manufacturers.
- All late model model vehicles equipped with passenger side air bags, there is a slit made in the dash cover, required by law in case the air bag needs to deploy.