Coverking Triguard Car Covers a great custom fit car cover material for light weather.
Coverking Triguard is a special three layer material intended for light to medium weather outdoor or indoor use. Perfect for protection from dust and animal droppings, not suggested for harsh weather conditions. For those who want the Coverking Custom Fit, but don't need protection from heavy weather, Triguard Custom Car Covers are a great choice. Triguard is a lightweight, three layer material which protects from dirt, dust, light water, bird droppings and other mild hazards. It is perfect for use in a garage or under a carport. Triguard is also treated with UV inhibitors, which helps it stand up to ultra-violet rays emitted by the sun. Although Triguard contains these UV inhibitors, it is not recommended for very sunny climates - Silverguard or Stormproof would be better options. Triguard car covers are gray in color and with all Coverking Custom Car Covers, Triguard car covers are custom-made to order and take 7 - 10 days.
Coverking Triguard Custom Car Cover
Triguard Car Cover Material
Coverking Triguard™ Custom Car Cover
Economical 3-layer material.
For occasional use or under carport.
Excellent breathability.
Fortified with the finest UV light retardants.
Security Grommets.
Advanced Car Cover Patterns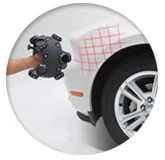 Coverking car covers are made to order, crafted specifically for your vehicle using computer aided designs.
Superior Performance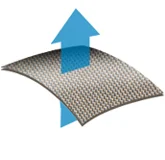 Coverking engineers design its fabrics, specify material composition and construction, meeting the most stringent auto test requirements.
Fewest Cover Seams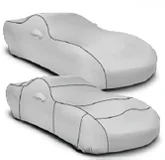 Extra seams increase the chance of leakage and failure. Coverking car covers have the fewest possible seams, best looking and fitting.
Customization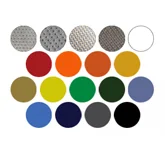 Coverking car covers available in 9 materials, for indoor & outdoor use + many color choices.
Quality Construction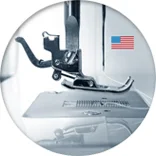 Coverking outdoor car covers are sewn using double needle overlapped leak resistant seams, + backup stitch.
CarCoverUSA Reviews for Coverking Custom Car Cover Triguard Gray Part# CVC5I98
Product Details
Part Number: CVC5I98
GTIN: 715928120241
Product: Coverking Custom Car Cover Triguard Gray
Description: Coverking Triguard Custom Car Covers. Economical 3-layer material. For occasional use or under carport. Excellent breathability. Fortified with the finest UV light retardants. Security Grommets. LIGHT WEATHER PROTECTION FOR YOUR VEHICLE. Coverking Triguard vehicle covers are suitable for those who need protection against nicks and dings in light weather conditions. Made from three layers of fabric this cover is durable and perfectly suitable for outdoor and indoor storage. With a Coverking Triguard custom cover you can store your vehicle outdoors without worrying about damages to your car. Each cover is custom tailored to fit the exact specification of your Vehicle. The perfect cover for long-term storage in light weather. Manufactured using unique double-stitching and waxed thread technology to virtually eliminate leaks. Mirror and antenna pockets included. Recommended for long term storage use and not for daily protection of your vehicle. Tailored to fit only your Vehicle. Available in gray color.
Price Valid Till: 04/23/2022

---

2004-2021 CarCoverUSA, Inc. ©
645 Rossville Ave STE 3 #90004
Staten Island, NY 10309