Covercraft RV Covers Class A, B, C, & Motor Homes 5th Wheel, Horse Trailers Providing maximum protection for the exterior and interior of your motor home or trailer will help ensure years of traveling enjoyment.
Covercraft RV, Trailer and Motor Home Covers are designed with long term storage in mind. When youre storing for months at a time, a Covercraft custom RV cover will protect against Sun, UV, and heat, pollutants, dust, dirt, bird crap, tree sap and other contaminants. Sun and UV damage is the most significant result of leaving a vehicle out in the elements for extended periods of time without protection. Sun exposure damages roofs, seals and seams which lead to water leaks. RV's and Motor homes have graphics and paint that will fade and peel if left un covered over time. Covercraft RV Covers are custom patterns made from the customers measurments and photso. We take customer supplied maesurements, input them into Covercrafts CAD system and develop a custom pattern for you. 1 zippered entry and a Poly cotton storage bag are included. Additional entries, bags are available.
How To Order A Custom RV Cover
Download click on the Measurement Sheet link below. Choose the correct one for your RV or Motor Home, provide the requested measurements. Email the completed sheet and we will contact you with a price quote. Measurement Sheets here: Covercraft Measurements Sheets Or Email us: the class, and size of your RV so we can price a custom Covercraft RV Cover for you. This way, the cover is made to fit your motor home or trailer the way you want it. With your choice of three (3) premium fabrics, Covercraft is unmatched in fit and quality. All Covercraft custom RV Motor Home covers are proudly manufactured in the USA at the Pauls Valley, Oklahoma factory.
Key Benefits
Full, four or five year warranty
Double-stitched seams
Elasticized front and rear hems
Tie-down grommets
Nylon zippers and glides




Covercraft Industries has been supplying custom patterned motor home covers for years, and now has the best protection available, WeatherShield HD RV Covers. Developed primarily for intense sun environments and long-term storage, Weather Shield HD RV Covers feature an immersion encapsulation process which places a UV, moisture and dust-proof barrier inside the material fibers, resulting in a superior all-around protective fabric. Its full warranty insures maximum protection for five years under normal usage. The solution dying process used in the creation of WeatherShield HD RV Covers, coupled with UV resistant fibers, will maintain a new appearance considerably longer than a regular fabric cover. WeatherShield HD Covercraft RV Covers protect against dust, tree sap, bird droppings and acid rain, plus it 'breathes' allowing trapped moisture to escape. Corrosion and abrasion free nylon zippers provide easy access to the door and resist binding in all weather conditions. For maximum protection in the harshest environments you can't beat a Covercraft WeatherShield HD RV Cover!
Fabrics: All of the fabrics we use for RV covers are solution-dyed.

RV cover pricing includes a Poly cotton storage bag & one (1) zippered door opening.
Additional zippered door openings & storage bags made from the cover material, may be ordered for a additional charge.

Ultratect RV Covers
Full, 4 Year Warranty
Superior Shape Retention
Excellent UV Protection
Lightweight
Breathable
Strong
Choose from 4 colors: Black (UB) Gray (UG)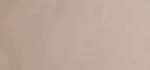 Tan (UT) Blue (UL)
Ultra'tect RV Custom Covers made from WeatherMaxLT fabric. 4 Material color choices are available. Ultra'tect RV Covers were developed out of the need for a cover that would retain its color and strength in severe outdoor exposure and provide a beautiful, rich appearance while offering a high degree of water resistance and UV protection at a reasonable price. Made from solution-dyed Satura Max yarns, WeatherMaxLT has superior shape retention and water shedding capabilities. This patent-pending fabric is a technological breakthrough in outdoor fabrics. Ideal for applications that are subject to prolonged sun exposure and extreme elements.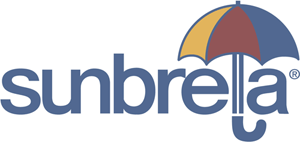 Sunbrella RV Covers
Full, 5 Year Warranty
Long-lasting Strength
Fade Resistant
Water Resistant - Treated for moisture resistance (but, remember, this material is primarily for UV protection)
Rot, Mildew Resistant
Choose from 3 colors:

Blue (D1)

Gray (D4)

Toast (D6)
The ultimate fabric for intense sun environments. Thanks to its unique construction process Sunbrella provides protection and years of service in intense sun areas, like Arizona and other areas of the sunbelt, where UV rays will rapidly degrade paints and interiors. Because of its naturally UV resistant acrylic fibers, Sunbrella has long been the recognized leader in long-wearing marine fabrics for bimini tops, sail covers and deck enclosures. Along with marine uses, Sunbrella is also popular for commercial awnings due to its ability to provide UV blockage and a rich, woven appearance.

Weathershield HD RV Covers
Full, 5 Year Warranty
Strong Base Fabric
Patented Polymer Solution
Superior Moisture Shedding
Material color available - Gray (HG)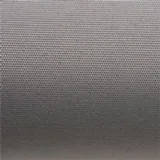 Weather Shield HD Gray
Developed primarily for intense sun environments and long-term storage, WeatherShield HD not only provides UV opacity, it repels water, blocks dust, tree sap and bird droppings, and is still breathable to allow moisture and heat to escape from under the cover. The base material for WeatherShield HD is woven by Glen Raven Mills (makers of Sunbrella), using solution-dyed UV resistant polyester fibers. This superior base fabric is then finished with a patented immersion encapsulation process...the same high performance finish used on our popular WeatherShield fabric. Using proprietary processes, a specially formulated finish is placed inside the fabric to bond to each individual thread and fill the valleys between the woven fibers. These special formulas have amazing elasticity to block moisture and dirt, while still maintaining the breathability of the fabric.
2004-2022 CarCoverUSA, Inc. ©
645 Rossville Ave STE 3 #90004
Staten Island, NY 10309