Premier Custom Car Floor Mats - Perfect Fit for Cars, Trucks, Vans & SUV's
Direct sunlight, and the resulting extreme interior heat inside your vehicle, are the prime causes of damage to your dash and seat materials. The simple fix is to effectively block that sun, and harmful UV rays, with a custom patterned windshield heat shield from Covercraft Industries. Their UVS 100 Heat Shields are tailored to fit your vehicle's windshield perfectly, reflecting the sun and keeping your interior much cooler. Covercraft's UVS 100 Sun Shield features triple laminate construction, an outside silver reflective surface and a soft felt inner surface. Foam core, laminated between the two, acts as a heat insulator. Because they are custom patterned for the vehicle they fit closer to the windshield surface and can more effectively reflect heat from the vehicles interior. These lightweight custom fit sun shades utilize either an accordion style fold up or roll up for compact storage, and an optional storage bag is available. The UVS 100 Sun Shield is held in place by your vehicle sun visors.
Coverking Custom Floor Mats - Factory Style
Most new vehicles include Custom Floor Mats from the factory, matching the vehicle's original carpet color and a perfect fit for the floorboard. Unfortunately, factory original floor mats often wear out in a short time, and are prone to permanent discoloration from dirt and mud. Coverking has a two product solution - Replacement Custom Floor Mats and Custom Clear Floor Mats, designed to protect factory original mats or the original floor carpet.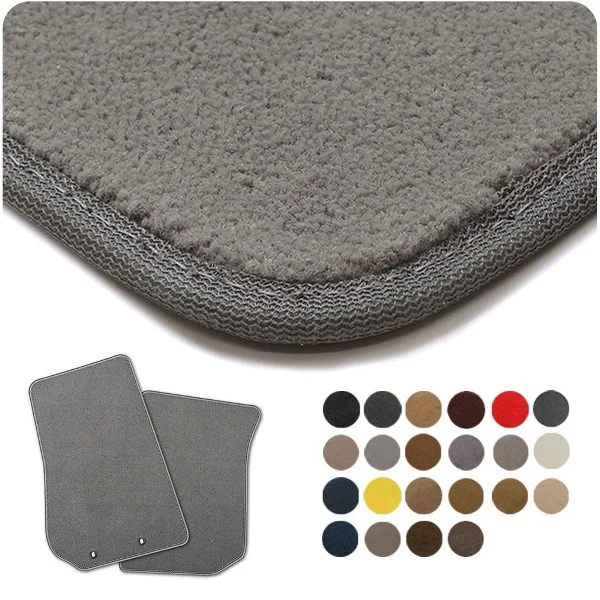 ---

2004-2021 CarCoverUSA, Inc. ©
645 Rossville Ave STE 3 #90004
Staten Island, NY 10309