Adco RV Roof Top Covers protect and reduce interior temperatures. Made of white Tyvek breathable material. Easy install.
Temporarily Not Available
Adco RV Roof Top Covers - Tyvek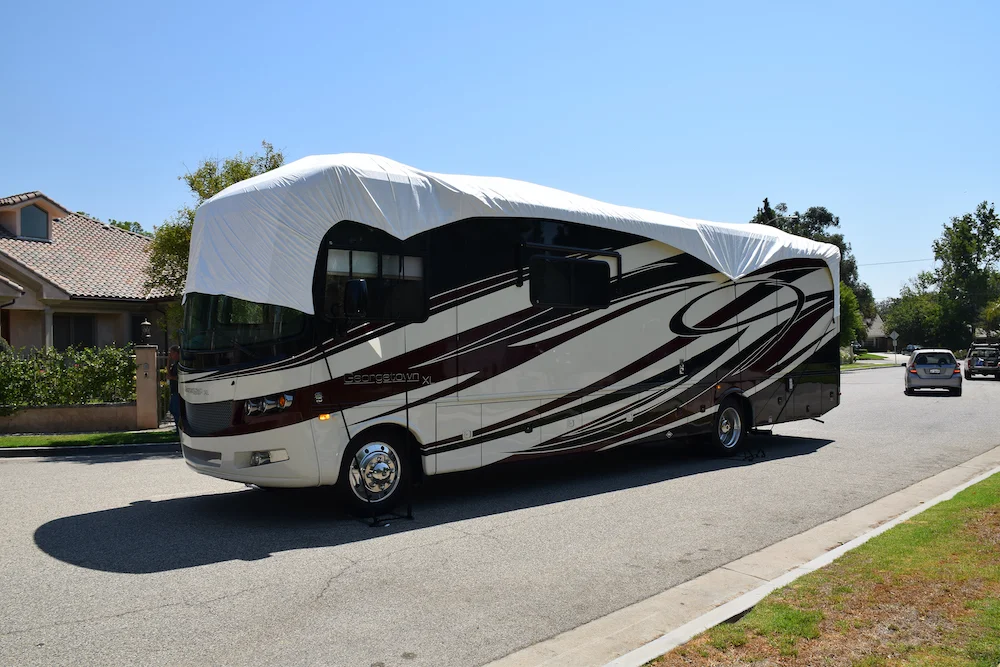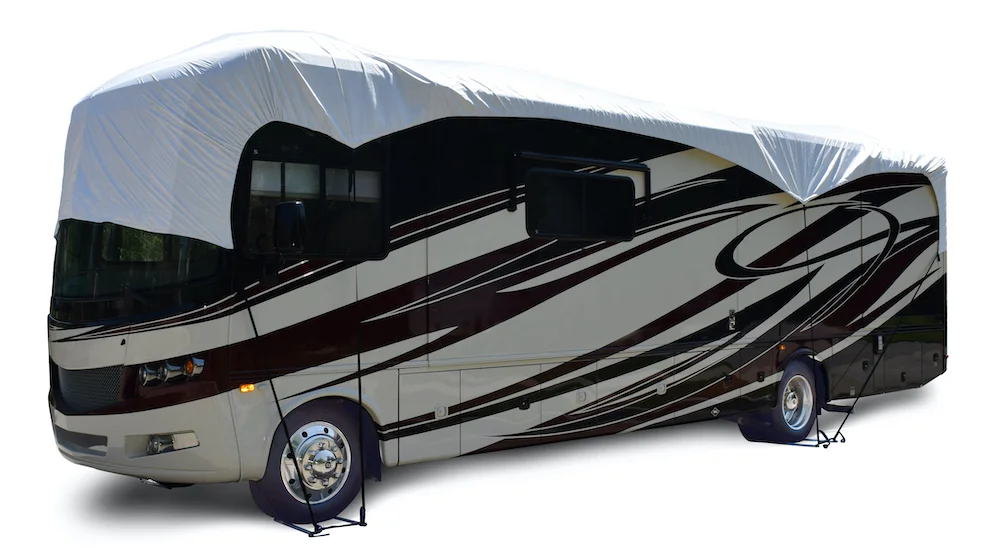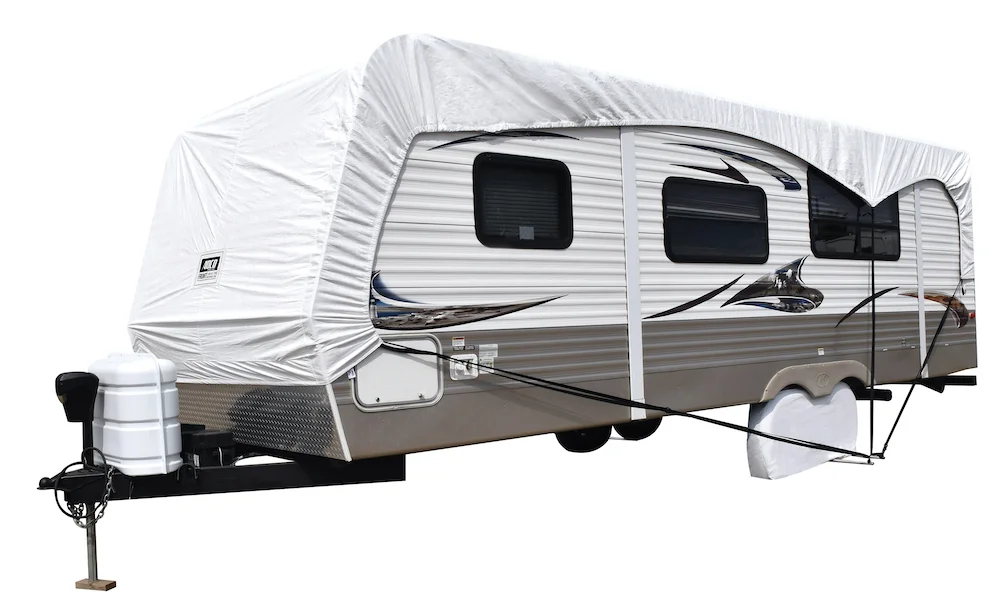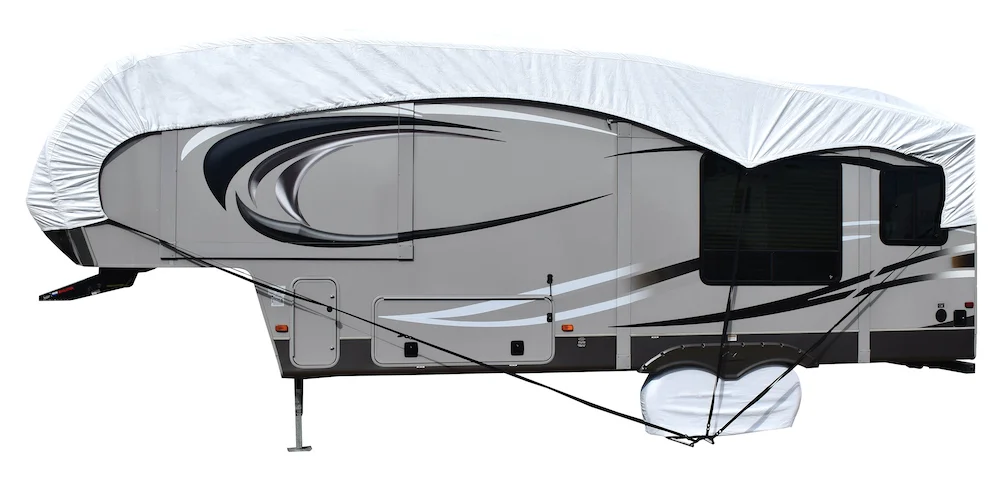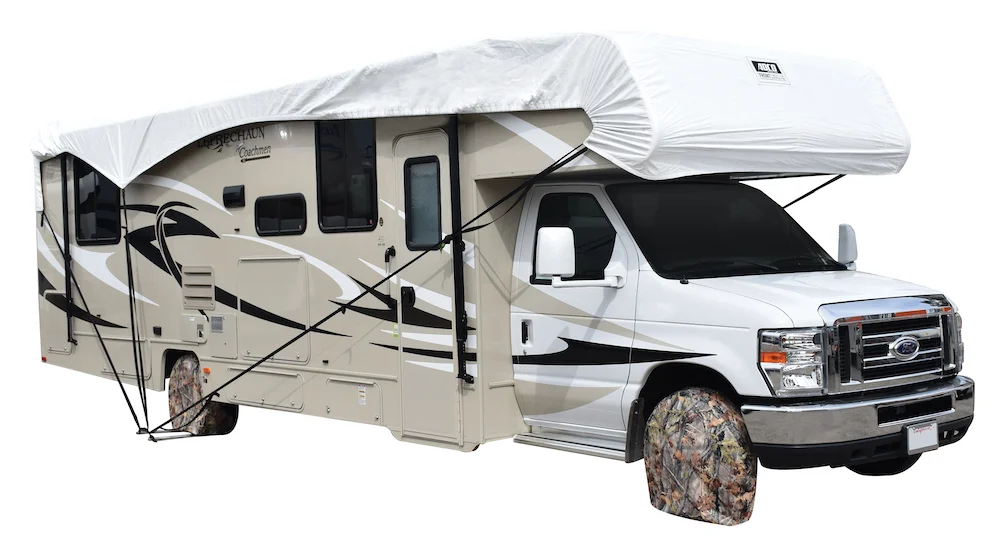 Adco RV Roof Top Covers - Tyvek
| Part # | Size | Price | |
| --- | --- | --- | --- |
| 36030 | Fits Roof Tops 18 ft to 24 ft (actual cover length 30 ft) | $279.99 | |
| 36036 | Fits Roof Tops 24 ft 1" - 30 ft (actual cover length 36 ft) | $302.99 | |
| 36042 | Fits Roof Tops 30 ft 1" - 36 ft (actual cover length 42 ft) | $316.99 | |
| 36049 | Fits Roof Tops 36 ft 1" - 40 ft (actual cover length 49 ft) | $343.99 | |
Features
Protect your Class A, C, Travel Trailer, 5th Wheel or Toyhauler with ADCO's New RV Roof Cover.
Weighs a fraction of what full size RV Covers weigh (Around 12lbs on average)
Installs in 15 minutes once you get familiar with the product.
Drastically reduces inside temperatures while in storage.
Designed for all climates.
Features DuPont Tyvek® fabric.
Significantly reduces premature aging of RV's roof substrate.
Keeps Roof clean to reduce black-streaks from forming on sides of RV.
Reduces need for washing, waxing and roof treatments.
100% Breathable to prevent mold and mildew.
Protection against harmful UV rays.
Slip-seam strap system allows cover to conform to the shape of the RV Roof and minimizes wind impact to cover.
Extra reinforcements significantly reduce snags & tears.
Reinforced Buckles and Straps resist rip-out.
Wheel anchor attachment system prevents tie-downs from contacting the sides of the RV.
Color is White
Features ADCO's 2-Year manufacturer warranty
Includes
Why DuPont Tyvek®?
Effectively blocks 99.8% of the sun's damaging UV rays that can fade interior and exterior surfaces
Keeps your recreational vehicle cooler during warm weather by reflection sunlight.
Provides superior water resistance, while allowing moisture to escape.
Resists acid rain, bird droppings, tree sap and other forms of environmental pollution to keep your RV clean.
Holds out more than 98% of dirt and dust particles that can scratch and damage your RV's surface.
How to Buy the Best fitting Cover for your 5th Wheel?
Measure from the longest two points on the roof. Please note that often times the roof will be shorter than the length of the RV.
View our measuring and installation videos found on the bottom of this webpage.
CarCoverUSA Reviews for Adco Tyvek RV Roof Covers for 18' to 24' RVs White Tyvek Part# 36030
2004-2022 CarCoverUSA, Inc. ©
645 Rossville Ave STE 3 #90004
Staten Island, NY 10309